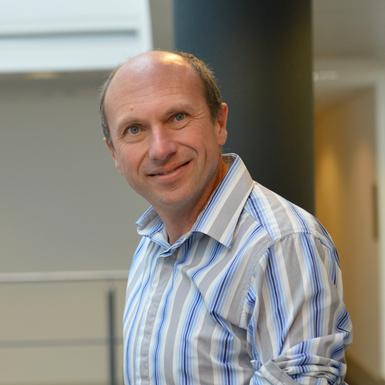 Research Interests
Geoff's research interests centre on the relationship between national institutional setting, corporate governance, firm finance, and firm level work and employment relations. Whilst much of the contemporary comparative institutional literature draws distinctions between national contexts based on stylized ideal types, macro-economic trends and/or limited panels of case studies, his work brings to bear systematic comparative firm level evidence. At a broader theoretical level, his work encompasses explorations of the bounded nature of internal diversity within national capitalist archetypes, and, more recently, institutional crisis and change. In his recent work, he has linked broader systemic crises with energy transitions, and the extent to which the latter favours owners of more fungible assets.

Geoffrey Wood regularly presents keynote speeches and seminars at academic conferences and leading universities worldwide. A podcast of a recent talk can be downloaded at:
http://www.brunel.ac.uk/bbs/research/research-centres/ceibiem/news-and-events/news/ne_131504
He was the winner of the ECGI 2012 prize (with Marc Goergen and Noel O'Sullivan) for the best working paper in finance.
Teaching in 2013-2014
Full Time MBA
IB9BT0 Managing in a New World
Biography
Geoffrey Wood is Professor of International Business at Warwick Business School, University of Warwick. Previously, he was Professor in the School of Management at the University of Sheffield, and Associate Dean of the School, and before that Professor and Director of Research at Middlesex University Business School, and previously taught at Rhodes University, South Africa (where he attained the rank of Associate Professor). He has also held visiting fellowships at Cranfield University, Victoria University of Wellington (New Zealand), and the American University in Cairo, Cornell University and Rhodes University. He currently is Honorary Professor of the University of the Witwatersrand, and Visiting Professor at Nelson Mandela University, both in South Africa, and Adjunct Professor at Griffith University, Australia. Geoffrey Wood has served as Commissioned Researcher for the South African Truth and Reconciliation Commission. He has authored/co-authored/edited seven books, and over one hundred articles in peer-reviewed journals (including journals such as Work and Occupations, Work Employment and Society, Organization Studies, Human Relations, British Journal of Industrial Relations, Human Resource Management (US), etc.). He has had numerous research grants from funding councils, government departments (e.g. US Department of Labour), charities (e.g. Nuffield Foundation) and the labour movement (e.g. the ITF).
Recent Publications
Journal Articles
Prof Geoffrey T Wood. "Institutions and Industrial Relations: The State of the Art"
Industrial Relations: A Journal of Economy and Society 51 (2012): 373-388.
Prof Geoffrey T Wood. "Varieties of Capitalism and Investments in Human Capital"
Industrial Relations: A Journal of Economy and Society 51 (2012): 501-527.
Prof Geoffrey T Wood. "Context, Strategy and Financial Participation: A Comparative Analysis"
Human Relations 63 (2012): 835-855.
Prof Geoffrey T Wood. "Private Equity Takeovers and Employment in the UK"
Corporate Governance: An International Review 19 (2011): 259-275.
Prof Geoffrey T Wood. "HRM in Mozambique: Homogenization, Path Dependence or Segmented Business System?"
Journal of World Business 46 (2010): 31-41.
Prof Geoffrey T Wood. "Wayward Agents, Dominant Elite, or Reflection of Internal Diversity? A Critique of Folkman et al on Financialization and Financial Intermediaries"
Business History 52 (2010): 1048-1067.
Prof Geoffrey T Wood. "Private Equity and Human Resource Management: An Emerging Agenda"
Human Relations 63 (2010): 1279-1296.
Prof Geoffrey T Wood. "Diversity in Capitalism and Capitalist Diversity"
Economy And Society 38 (2009): 531-551.
Prof Geoffrey T Wood. "Trade Unions and Democracy in South Africa: Union Organizational Challenges and Solidarities in a Time of Transformation"
British Journal Of Industrial Relations 46 (2008): 439-468.
Prof Geoffrey T Wood. "Similarity, Isomorphism or Duality? Recent Survey Evidence on the HRM Policies of MNCs"
British Journal of Management 19 (2008): 320-342.
Books
Prof Geoffrey T Wood. "Handbook of Institutional Approaches to International Business"
Cheltenham (2012)
Prof Geoffrey T Wood. "Capitalist Diversity and Diversity within Capitalism."
London (2012)