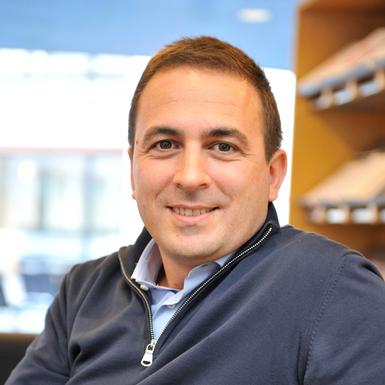 Research Interests
Dynamic corporate finance models, Capital structure and cash holding decisions, Credit risk, Corporate risk management, Banking, Real options,
Teaching in 2021-2022
Finance
IB9Y70: Corporate Finance
Finance and Economics (Master of Research)
IB98Z0: Practice of Financial Research
Biography
Andrea Gamba has been a professor of Finance at WBS since 2013 and Head of the Finance Group from January 2012 to April 2014 and again from August 2015 to present. Previously, he has been Associate Professor of Finance at Warwick Business School, Senior Teaching Associate, Faculty of Economics, University of Cambridge (UK), Visiting Professor at the School of Business, Finance Department, The George Washington University (Washington, DC), Associate Professor of Mathematical Finance at the Department of Economics, University of Verona (Italy), Assistant Professor of Financial Mathematics, Department of Applied Mathematics, University "Ca' Foscari" of Venice (Italy). He had visiting and research appointments at NYU, Purdue University, Calgary University, the University of Maryland, and London Business School. Andrea has a PhD in Applied Mathematics from University of Trieste. Andrea's current research is on corporate finance (corporate risk management, cash management, capital structure, and credit risk), implications of corporate finance on asset pricing, and banking (capital requirements). He is also actively researching on numerical methods for finance with a focus on structural estimation of dynamic corporate finance models and real options models. Andrea's research has been presented at the main finance conferences (Western Finance Association, American Finance Association, European Finance Association, and Finance Cavalcade) and published on the main finance journals (Journal of Finance, Review of Financial Studies, Journal of Financial Economics, Management Science). Andrea has extensive organizational experience including working on real options valuation (SwissCom, Cable & Wireless, BHP Billiton), and on derivative pricing (Unicredit, UBS, Lehman Brothers, Cattolica Assicurazioni).
Publications
Journal Articles
Gamba, A. and Saretto, A. (2020) "Growth options and credit risk", Management Science, 66, 9, 4269-4291
Bianco, M. and Gamba, A. (2019) "Inventory and corporate risk management", Review of Corporate Finance Studies, 8, 1, 97-145
Danis, A. and Gamba, A. (2018) "The real effects of credit default swaps", Journal of Financial Economics, 127, 1, 51-76
Gamba, A. and Triantis, A. J. (2014) "Corporate risk management : integrating liquidity, hedging, and operating policies", Management Science, Volume 60, Number 1, 246-264
De Nicolò, G., Gamba, A. and Lucchetta, M. (2014) "Microprudential regulation in a dynamic model of banking", Review of Financial Studies, 27, 7, 2097-2138
Fanone, E., Gamba, A. and Prokopczuk, M. (2013) "The case of negative day-ahead electricity prices", Energy Economics, Volume 35, 22-34
Gamba, A. and Sick, G. A. (2010) "Some important issues involving real options: an overview", Multinational Finance Journal , Vol.14, No. 1/2, 73-123
Gamba, A. and Tesser, M. (2009) "Structural estimation of real options models", Journal of Economic Dynamics and Control, Vol.33, No.4, 798-816
Gamba, A. and Fusari, N. (2009) "Valuing Modularity as a Real Option", Management Science, Vol.55, No.11, 1877-1896
Gamba, A., Sick, G. A. and Aranda León, C. (2008) "Investment under uncertainty, debt and taxes", Economic Notes, Vol.37, No.1, 31-58
Gamba, A. and Triantis, A. (2008) "The Value of Financial Flexibility", Journal of Finance, Vol.63, No.5, 2263-2296
Gamba, A. and Rigon, R. (2008) "The value of embedded real options : evidence from consumer automobile lease contracts — a note", Finance Research Letters , Vol.5, No.4, 213-220