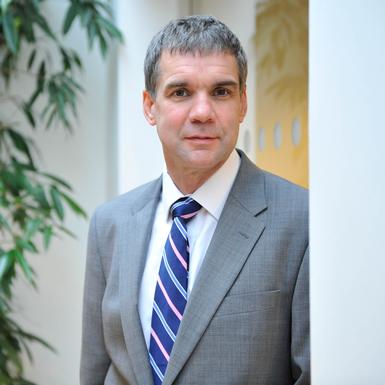 Research Interests
Judgment and decision making including intertemporal choice, choice under uncertainty and risk, heuristics and biases. Philosophical psychology.
Teaching in 2021-2022
Executive MBA
IB9AP0: Behavioural Sciences for the Manager
Executive MBA (London)
IB9GEL: Negotiation Theory and Practice
Full Time MBA
IB9QQF: Behavioural Sciences for the Manager
IB9QSF: Negotiation Theory and Practice
Postgraduate Research Business and Management
IB9HH0: Behavioural Research in Decision Making and Entrepreneurship
Undergraduate
IB3H90: Strategic Games:Thinking rationally about business, policy and real life
Biography
Daniel Read is professor of behavioural economics at Warwick Business School He has held faculty positions at Leeds University Business School, London School of Economics (Reader) and Durham Business School (Professor), and visiting positions at INSEAD, Yale School of Management, and Rotterdam Business School. Professor Read has consulted for the UK government and the Financial Services Authority on many aspects of behavioural economics, especially as it relates to consumer welfare and environmental marketing. He has published widely in leading journals including Psychological Review, Management Science, Organizational Behaviour and Human Decision Processes, Risk Analysis, and Journal of Experimental Psychology: Applied. He is a former associate editor of Management Science, and former editor of Journal of Economic Psychology.
Publications
Journal Articles
Burro, G., McDonald, R., Read, D. and Taj, U. (2022) "Patience decreases with age for the poor but not for the rich : an international comparison", Journal of Economic Behavior and Organization, 193, 596-621
Kolodko, J., Schmidtke, K., Read, D. and Vlaev, I. (2021) "#LetsUnlitterUK : a demonstration and evaluation of the Behavior Change Wheel Methodology ", PLoS One, 16, 11, e0259747
Patel, K., Schmidtke, K., Taj, U., Dangazele, N., Read, D. and Vlaev, I. (2021) "Co-designing theoretically informed, conceptual prototypes for interventions to increase hand hygiene in hospital settings : a case study", Design for Health
Bhatia, S., Loomes, G. and Read, D. (2021) "Establishing the laws of preferential choice behavior", Judgment and Decision Making, 16, 6, 1324-1369
Taj, U., Schmidtke, K., Vlaev, I. and Read, D. (2021) "Choice of methods can determine which behavioral determinates are identified for targeting", Journal of Health Psychology
Read, D. and Hills, T. T. (2021) "A negotiation in Middlemarch", Negotiation Journal, 37, 2, 203-220
Sah, S. and Read, D. (2020) "Mind the (information) gap : strategic nondisclosure by marketers and interventions to increase consumer deliberation", Journal of Experimental Psychology : Applied, 26, 3, 432-452
Hafner, R. J., Elmes, D. and Read, D. (2020) "Exploring the role of alignability effects in promoting uptake of energy-efficient technologies", Journal of Experimental Psychology : Applied, 26, 2, 300-311
Daniel Read (2020) "The five games of Mr Edgar Allan Poe : a study of strategic thought in "The Purloined Letter"", Rationality and Society, 32, 4, 369-401
Hafner, R. J., Elmes, D. and Read, D. (2019) "Promoting behavioural change to reduce thermal energy demand in households : a review", Renewable and Sustainable Energy Reviews, 102, 205-214
Hafner, R. J., Elmes, D. and Read, D. (2019) "Exploring the role of messenger effects and feedback frames in promoting uptake of energy-efficient technologies", Current Psychology, 38, 1601-1612
Hafner, R. J., Elmes, D., Read, D. and White, M. P. (2019) "Exploring the role of normative, financial and environmental information in promoting uptake of energy efficient technologies", Journal of Environmental Psychology, 63, 26-35
Scholten, M., Read, D. and Stewart, N. (2019) "The framing of nothing and the psychology of choice", Journal of Risk and Uncertainty, 59, 2, 125-149
Cubitt, R., McDonald, R. and Read, D. (2018) "Time matters less when outcomes differ : uni-modal versus cross-modal comparisons in intertemporal choice ", Management Science, 64, 2, 873-887
Kolodko, J. and Read, D. (2018) "Using behavioural science to reduce littering : understanding, addressing and solving the problem of litter", Journal of Litter and Environmental Quality, 2, 1, 21-36
John, M., Melis, A. P., Read, D., Rossano, F. and Tomasello, M. (2018) "The preference for scarcity : a developmental and comparative perspective", Psychology & Marketing, 35, 8, 603-615
Lin, Y., Osman, M., Harris, A. J. L. and Read, D. (2018) "Underlying wishes and nudged choices", Journal of Experimental Psychology : Applied, 24, 4, 459-475
Antoniou, C., Harrison, G. W., Lau, M. and Read, D. (2017) "Information characteristics and errors in expectations : experimental evidence", Journal of Financial and Quantitative Analysis, 52, 2, 737-750
Kutzner, F. L., Read, D., Stewart, N. and Brown, G. D. A. (2017) "Choosing the devil you don't know : evidence for limited sensitivity to sample-size based uncertainty when it offers an advantage", Management Science, 63, 5, 1519-1528
Read, D., Olivola, C. Y. and Hardisty, D. (2017) "The value of nothing : asymmetric attention to opportunity costs drives intertemporal decision making", Management Science, 63, 12, 4277-4297
Sah, S. and Read, D. (2017) "Disclosure and the dog that didn't bark : consumers are too forgiving of missing information", Academy of Management Proceedings, 2017, 1, 12839
Scholten, M., Read, D. and Sanborn, A. N. (2016) "Cumulative weighing of time in intertemporal tradeoffs", Journal of Experimental Psychology: General, 145, 9, 1177-1205
German, H., Fortin, M. and Read, D. (2016) "Justice judgments : individual self-insight and between- and within-person consistency", Academy of Management Discoveries, 2, 1, 33-50
Antoniou, C., Harrison, G. W., Lau, M. I. and Read, D. (2015) "Subjective Bayesian beliefs", Journal of Risk and Uncertainty, 50, 1, 35-54
Antoniou, C., Galariotis, E. and Read, D. (2014) "Ambiguity aversion, company size and the pricing of earnings forecasts", European Financial Management, 20, 3, 633-651
Scholten, M., Read, D. and Sanborn, A. N. (2014) "Weighing outcomes by time or against time? Evaluation rules in intertemporal choice", Cognitive Science, 38, 3, 399-438
Scholten, M. and Read, D. (2014) "Prospect theory and the "forgotten" fourfold pattern of risk preferences", Journal of Risk and Uncertainty, 48, 1, 67-83
Scholten, M. and Read, D. (2013) "Time and outcome framing in intertemporal tradeoffs", Journal of Experimental Psychology : Learning, Memory, and Cognition, Volume 39, Number 4, 1192-1212
Read, D., Frederick, S. and Scholten, M. (2013) "DRIFT : an analysis of outcome framing in intertemporal choice", Journal of Experimental Psychology: Learning, Memory, and Cognition, Volume 39, Number 2, 573-588
Harrison, G. W., Lau, M. I. and Read, D. (2012) "Introduction to FUR special issue", Theory and Decision, Vol.73, No.1, 1-2
Read, D., Frederick, S. and Airoldi, M. (2012) "Four days later in Cincinnati : longitudinal tests of hyperbolic discounting", Acta psychologica, Vol.140, No.2, 177-185
Read, D. and Scholten, M. (2012) "Tradeoffs between sequences : weighing accumulated outcomes against outcome-adjusted delays.", Journal of Experimental Psychology: Learning, Memory, and Cognition, Volume 38, Number 6, 1675-1688
Read, D. and Grushka-Cockayne, Y. (2010) "The similarity heuristic", Journal of Behavioral Decision Making, Vol.24, No.1, 23-46
Scholten, M. and Read, D. (2010) "The psychology of intertemporal tradeoffs", Psychological Review, Vol.117, No.3, 925-944
Huysentruyt, M. and Read, D. (2010) "How do people value extended warranties? Evidence from two field surveys", Journal of Risk and Uncertainty, Vol.40, No.3, 197-218
Reynolds, T. W., Bostrom, A., Read, D. and Morgan, M. G. (2010) "Now what do people know about global climate change? Survey studies of educated laypeople", Risk Analysis, Vol.30, No.10, 1520-1538
de Groot, I. M., Antonides, G., Read, D. and Raaij, W. F. v. (2009) "The effects of direct experience on consumer product evaluation", Journal of Socio-Economics, Vol.38, No.3, 509-518
Book Items
Read, D., McDonald, R. and He, L. (2018) "Intertemporal choice", 167-197, Cambridge University Press, Cambridge ; New York ; Port Melbourne ; New Delhi ; Singapore
Daniel Read (2009) "Experimental tests of rationality", Oxford University Press, Oxford