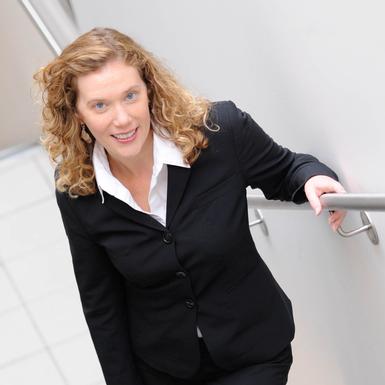 Research Interests
Dawn's research interests are primarily in the areas of leadership and innovation, with particular interest in destructive leadership. Within leadership, she is exploring the darker side including reactions to criticism and different types of leader errors as related to performance outcomes. Innovation research includes a focus upon how to foster this characteristic across a range of contexts. Additionally, she has researched cognitive processes such as intuition and its relationship to creativity. Her research findings appear in journals such as The Leadership Quarterly, Journal of Applied Social Psychology, Creativity Research Journal, and Human Resource Management Review.
Applied & Organisational Psychology Research Network, Behavioural Operations in Policing Consortium, Behavioural Science Group, Entrepreneurship & Innovation
Email: Dawn.Eubanks@wbs.ac.uk / Tel: 024 765 24985 / Room: 3.122
Biography
Dawn Eubanks is an Associate Professor of Behavioural Science at Warwick Business School. She earned her PhD in Industrial Organizational Psychology with a minor in quantitative methods from The University of Oklahoma.
Publications
Journal Articles
Hammond, M., Farrell, C. and Eubanks, D. L. (2019) "Burnout and innovative work behaviours for survivors of downsizing : an investigation of boundary conditions", Creativity and Innovation Management, 28, 3, 306-317
Antonakis, J. and Eubanks, D. L. (2017) "Looking leadership in the face", Current Directions in Psychological Science, 26, 3, 270-275
Eubanks, D. L., Palanski, M. E., Swart, J., Hammond, M. M. and Oguntebi, J. (2016) "Creativity in early and established career : insights into multi-level drivers from Nobel prize winners", The Journal of Creative Behavior, 50, 4, 229-251
Eubanks, D. L., Palanski, M., Olabisi, J., Joinson, A. and Dove, J. (2016) "Team dynamics in virtual, partially distributed teams : optimal role fulfillment", Computers in Human Behavior, 61, 556-568
Liu, C., Eubanks, D. L. and Chater, N. (2015) "The weakness of strong ties : sampling bias, social ties, and nepotism in family business succession", The Leadership Quarterly, 26, 3, 419-435
Olivola, C. Y., Eubanks, D. L. and Lovelace, J. B. (2014) "The many (distinctive) faces of leadership : inferring leadership domain from facial appearance", The Leadership Quarterly, 25, 5, 817-834
Lawson, G., Stedmon, A. W., Zhang, K., Eubanks, D. L. and Frumkin, L. A. (2013) "The effects of self-awareness on body movement indicators of the intention to deceive", Applied Ergonomics, 44, 5, 687-693
Eubanks, D. L., Beeler, C. K., Vessey, B., Mumford, M. D. and Friedrich, T. L. (2010) "Leading for innovation type and complexity", International Studies of Management and Organization, Vol.40, No.2, 6-29
Eubanks, D. L., Murphy, S. T. and Mumford, M. D. (2010) "Intuition as an influence on creative problem-solving : the effects of intuition, positive affect, and training", Creativity research journal, 22, 2, 170-184
Eubanks, D. L. and Mumford, M. D. (2010) "Leader errors and the influence on performance : an investigation of differing levels of impact", Leadership quarterly, 21, 5, 809-825
Friedrich, T. L., Mumford, M. D., Vessey, B., Beeler, C. K. and Eubanks, D. L. (2010) "Leading for innovation : reevaluating leader influences on innovation with regard to innovation type and complexity", International Studies of Management & Organization, Volume 40, Number 2, 6-29
Eubanks, D. L., Antes, A. L., Friedrich, T. L., Caughron, J. J., Blackwell, L. V., Bedell-Avers, K. E. and Mumford, M. D. (2010) "Criticism and outstanding leadership : an evaluation of leader reactions and critical outcomes", The Leadership Quarterly, 21, 3, 365-388
Bedell-Avers, K., Hunter, S. T., Angie, A. D., Eubanks, D. L. and Mumford, M. D. (2009) "Charismatic, ideological, and pragmatic leaders : an examination of leader–leader interactions", Leadership Quarterly, Vol.20, No.3, 299-315
Mumford, M. D., Bedell-Avers, K. E., Hunter, S. T., Espejo, J., Eubanks, D. L. and Connelly, M. S. (2008) "Violence in Ideological and Non-Ideological Groups: A Quantitative Analysis of Qualitative Data", Journal of Applied Social Psychology, Vol.38, No.6, 1521-1561
Mumford, M. D., Espejo, J., Hunter, S. T., Bedell-Avers, K. E., Eubanks, D. L. and Connelly, S. (2007) "The sources of leader violence: A comparison of ideological and non-ideological leaders", Leadership Quarterly, Vol.18, No.3, 217-235
Journal Item
Eubanks, D. L., Brown, A. D. and Ybema, S. (2012) "Leadership, identity, and ethics", Journal of Business Ethics, Vol.107, No.1, 1-3
Book Items
Tam, S. K., Eubanks, D. L. and Friedrich, T. L. (2019) "Leader decision making capacity : an information processing perspective", Routledge, New York, NY
Eubanks, D. L. and Mumford, M. D. (2010) "Destructive leadership: The role of cognitive processes", Part I: Destructive Leaders, Chapter 2, 23-47, Information Age Publishing, United States