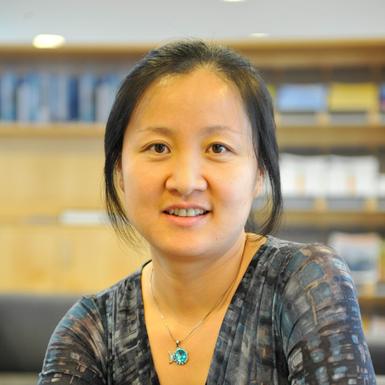 Research Interests
Optimization, forecasting and decision making; methods particularly interested: time series analysis, regression analysis, functional data analysis, stochastic model, and Bayesian method; key areas of application: reliability and maintenance in general and condition based maintenance in particular, asset management, electricity demand, and health care modelling.
Teaching in 2021-2022
Business Analytics
IB98D0: Advanced Data Analysis
IB94X0: Business Statistics
Postgraduate Research Business and Management
IB9DY0: Multivariate Statistics
Undergraduate
IB1490: Introduction to Statistics
Biography
Formerly Research Fellow at Risk Initiative and Statistical Consultancy Unit (RISCU) in Department of Statistics at University of Warwick. Dr Zhang has worked on over 20 research and consultancy projects from a wide range of clients from industry, commerce and the public sector, as well as working collaboratively with the wider academic community at Warwick University. The ESTEEM project with London Underground was awarded the 2010 IET Innovation Award by the Institution of Engineering and Technology, in the Asset Management category.
Publications
Journal Articles
Chi, Z., Chen, R., Huang, S., Li, Y., Zhou, B. and Zhang, W. (2020) "Multi-state system modeling and reliability assessment for groups of high-speed train wheels", Reliability Engineering & System Safety, 202, 107026
Liu, Y., Hu, X. and Zhang, W. (2019) "Remaining useful life prediction based on health index similarity", Reliability Engineering & System Safety, 185, 502-510
Peng, R., Li, Y. F., Zhang, W. and Hu, Q. P. (2014) "Testing effort dependent software reliability model for imperfect debugging process considering both detection and correction", Reliability Engineering & System Safety, Volume 126, 37-43
Podinovski, V. V., Ismail, I., Bouzdine-Chameeva, T. and Zhang, W. (2014) "Combining the assumptions of variable and constant returns to scale in the efficiency evaluation of secondary schools", European Journal of Operational Research, Volume 239, Number 2, 504-513
Zhang, W. and Wang, W. (2014) "Cost modelling in maintenance strategy optimisation for infrastructure assets with limited data", Reliability Engineering & System Safety, Volume 130, 33-41
Pawlikowska, T., Zhang, W., Griffiths, F., Dalen, J. v. and Vleuten, C. v. d. (. (2012) "Verbal and non-verbal behavior of doctors and patients in primary care consultations – How this relates to patient enablement", Patient Education and Counseling, 86, 1, 70-76
Wang, W. and Zhang, W. (2008) "An asset residual life prediction model based on expert judgments", European Journal of Operational Research, Volume 188, Number 2, 496-505
Wang, W. and Zhang, W. (2008) "Early defect identification : application of statistical process control methods", Journal of Quality in Maintenance Engineering, Volume 14, Number 3, 225-236
Wang, W. and Zhang, W. (2005) "A model to predict the residual life of aircraft engines based upon oil analysis data", Naval Research Logistics, 52, 3, 276-284