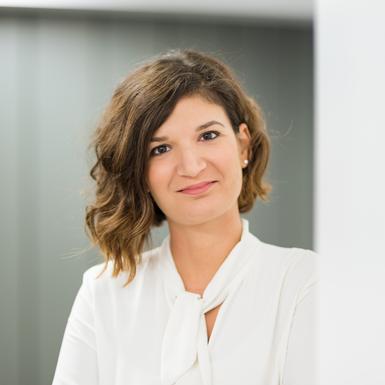 Teaching in 2020-2021
Distance Learning MBA
IB801P: Accounting and Financial Management
Undergraduate
IB1240: Introduction to Financial Accounting
Biography
Anastasia is an Assistant Professor of Accounting at Warwick Business School (WBS). She received her PhD in Finance from University of Cyprus. During her doctoral studies, she received research funding from the 7th Marie Curie Framework Programme. Before joining WBS she held faculty and/or visiting positions at Essex Business School and University of Toronto.

Her work is at the intersection of market based accounting and empirical corporate finance. The area of her main focus is on firm disclosure policies, investment banking relations, and analyst research outputs. Her research projects investigate the behaviour of sell-side analysts and the informativeness and usefulness of their research reports to investors.

Anastasia is teaching Accounting and Financial Management at undergraduate, and MBA level. In 2018, she received the university-wide Excellence in Teaching Award of University of Essex, while in 2019 she was awarded for her outstanding contribution to teaching in Warwick Business School.

Publications
Journal Articles
Charitou, A., Karamanou, I. and Kopita, A. (2018) "The determinants and valuation effects of classification choice on the statement of cash flows", Accounting and Business Research, 48, 6, 613-650
Charitou, A., Karamanou, I. and Kopita, A. (2018) "Are analyst stock recommendation revisions more informative in the post-IFRS period?", Journal of Business Finance & Accounting, 45, 1-2, 115-139
Karamanou, I., Kopita, A. and Lemessiou, L. (2017) "The role and current status of IFRS in the completion of national accounting rules – evidence on Cyprus", Accounting in Europe, 14, 1-2, 49-55