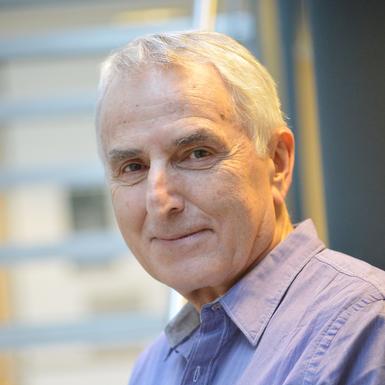 Research Interests
Edi research focuses on the study of individual decision making under uncertainty, the foundations of Bayesian decision making, the representation of beliefs by subjective probabilities, mechanism designs and incentive contracts, and the ethical meaning of utilitarianism.
Biography
Edi joined the Behavioural Science Group at WBS in 2013. Additionally he is the Scott and Barbara Black Professor of Economics at Johns Hopkins University.

Edi received his PhD in Economics from the University of Chicago in 1971 and since has held positions at Ohio State University and Tel Aviv University among others.
Edi sits on the editorial boards of a number of journals including Journal of Risk and Uncertainty and Theory and Decision. He has been a Fellow of the Econometric Society since 2001.
Publications
Journal Articles
Edi Karni (2018) "A mechanism for eliciting second-order beliefs and the inclination to choose", American Economic Journal: Microeconomics, 10, 2, 275-285
Karni, E. and Viero, M. (2017) "Awareness of unawareness : a theory of decision making in the face of ignorance", Journal of Economic Theory, 168, 301-328
Edi Karni (2017) "States of nature and the nature of states", Economics and Philosophy, 33, 73-90
Karni, E. and Safra, Z. (2016) "A theory of stochastic choice under uncertainty", Journal of Mathematical Economics, 63, 164-173
Karni, E. and Schmeidler, D. (2016) "An expected utility theory for state-dependent preferences", Theory and Decision, 18, 4, 467-478
Karni, E. and Safra, Z. (2015) "Continuity, completeness, betweenness and cone-monotonicity", Mathematical Social Sciences, 74, 68-72
Karni, E. and Viero, M. (2015) "Probabilistic sophistication and reverse Bayesianism", Journal of Risk and Uncertainty, 50, 3, 189-208
Edi Karni (2014) "Familiarity breeds completeness", Economic Theory, Volume 56, Number 1, 109-124
Karni, E., Leshno, M. and Rapaport, S. (2014) "Helping patients and physicians reach individualized medical decisions : theory and application to prenatal diagnostic testing", Theory and Decision, 76, 4, 451-467
Charness, G., Karni, E. and Levin, D. (2013) "Ambiguity attitudes and social interactions : an experimental investigation", Journal of Risk and Uncertainty, Volume 46, Number 1, 1-25
Edi Karni (2013) "Bayesian decision theory with action-dependent probabilities and risk attitudes", Economic Theory, Volume 53, Number 2, 335-356
Karni, E. and Vier��, M. (2013) "���Reverse Bayesianism��� : a choice-based theory of growing awareness", American Economic Review, Volume 103, Number 7, 2790-2810
Galaabaatar, T. and Karni, E. (2013) "Subjective expected utility with incomplete preferences", Econometrica, 81, 1, 255-284
Karni, E. and Safra, Z. (2008) "Moral sentiments and social choice", Social Choice and Welfare, 30, 3, 427-446
Karni, E. and Safra, Z. (2002) "Individual Sense of Justice : A Utility Representation ", Econometrica, 70, 1, 263-284
Karni, E. and Safra, Z. (2002) "Intensity of the Sense of Fairness : Measurement and Behavioral Characterization", Journal of Economic Theory, 105, 2, 318-337
Karni, E. and Safra, Z. (2000) "An extension of a theorem of von Neumann and Morgenstern with an application to social choice theory", Journal of Mathematical Economics, 34, 3, 315-327
Karni, E. and Safra, Z. (1998) "The Hexagon Condition and Additive Representation for Two Dimensions : An Algebraic Approach", Journal of Mathematical Psychology, 42, 4, 393-399
Karni, E. and Safra, Z. (1995) "The impossibility of experimental elicitation of subjective probabilities", Theory and Decision, 38, 3, 313-320
Karni, E. and Safra, Z. (1994) "Unbounded behaviorally consistent stopping rules", Journal of Risk and Uncertainty, 9, 3, 231-238
Karni, E. and Safra, Z. (1990) "Behaviorally consistent optimal stopping rules", Journal of Economic Theory, 51, 2, 391-402
Karni, E. and Safra, Z. (1990) "Rank-dependent probabilities", The Economic Journal, 100, 401, 487-495
Karni, E. and Safra, Z. (1989) "Dynamic Consistency, Revelations in Auctions and the Structure of Preferences", The Review of Economic Studies, 56, 3, 421-433
Karni, E. and Safra, Z. (1989) "Ascending bid auctions with behaviorally consistent bidders", Annals of Operations Research , 19, 1, 435-446
Hong, C. S., Karni, E. and Safra, Z. (1987) "Risk aversion in the theory of expected utility with rank dependent probabilities", Journal of Economic Theory, 42, 2, 370-381
Karni, E. and Safra, Z. (1987) ""Preference Reversal" and the Observability of Preferences by Experimental Methods", Econometrica, 55, 3, 675-685
Karni, E. and Safra, Z. (1986) "Vickrey auctions in the theory of expected utility with rank-dependent probabilities", Economics Letters, 20, 1, 15-18
Book Items
Karni, E., Maccheroni, F. and Marinacci, M. (2015) "Ambiguity and non-expected utility", 4, 2-42, Elsevier,
Edi Karni (2014) "Axiomatic foundations of expected utility and subjective probability", 1-39, Elsevier,