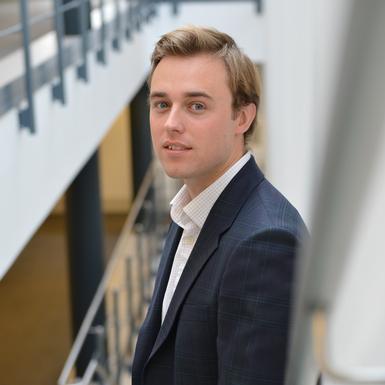 Research Interests
How scientific methods and creative thinking can be combined to reframe complex problems and support the development of practical solutions to social issues.
Teaching in 2019-2020
Evening Executive MBA (London)
IB829N: Innovation and Creativity in Organisations
Undergraduate
IB0070: Problem-Solving in Organisations
Biography
Ed is Behavioural Design Lead at WBS, applying insights and methods from behavioural science to support the design of products and services with a social purpose. He joined WBS to setup and run the Behavioural Design Lab, a partnership with Design Council. He now focuses on ways to support collective action, helping people work more effectively together to achieve their own and common goals. He teaches across a range of programmes at WBS and is Course Director for the Behavioural Science in Practice executive education programme. Ed is also a Founding Member of Common, a problem-solving collective that brings a diverse suite of skills to today's increasingly complex social issues. Previously, Ed worked for the advertising agency, Rainey Kelly Campbell Roalfe / Y&R, managing creative campaigns for private and public sector clients. He holds an MA in Natural Sciences from the University of Cambridge and an MSc in Cognitive and Decision Sciences from UCL.
Publications
Journal Articles
Book Item