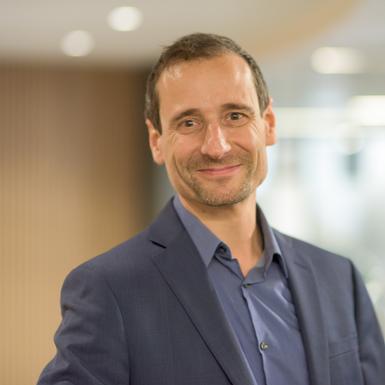 Research Interests
digital work, digital organisational transformation, digital workplace, new ways of working, social media use in the workplace, modern organisations, information systems compliance in organisations
Teaching in 2020-2021
Business with Consulting
IB9CB0: Developing Consulting Expertise
IB9CC0: Introduction to Consulting
MSc Business
IB9FB0: Business in Practice
IB9860: Digital Working and Organisational Transformation
Management of Information Systems & Digital Innovation
IB96F0: Information Systems Consultancy
Biography
João (John) is Associate Professor of Information Systems at Warwick Business School where he has been since 2006. He is Director of the MSc Business Consulting and teaches the two core modules of this programme "Introduction to Consulting" and "Developing Consulting Expertise". He also teaches on "Digital Working and Organisational Transformation" and is the academic leader of "Business in Practice" which is a double weighted module based on two weeks intensive and immersive business simulation available as an alternative to writing a dissertation in term 3 to 450 MSc students. João is a Senior Fellow of the HEA.

Joao's research focuses on the use of digital media in the workplace, with an emphasis on capturing effects on dynamics and structure of organisations. He won awards for best research publication of year by Association of Information Systems and best paper of the year published in the Journal of Strategic Information Systems in 2010. He has supervised 6 PhD students to completion researching various aspects of digital working in organisations. He is founder of the AIS special interest group on Changing Nature of Work and Editor of the Special Issue of the Journal of Strategic Information Systems on "Strategic Perspectives of Digital Work and Organisational Transformation".

Joao has been Visiting Professor at LUISS Guido Carli University in Rome, Italy and also at Bentley University in Boston, USA. He was Associate of the Digital Workplace Group from 2004 until 2016. He was a researcher and teacher at the London School of Economics from 2001 to 2006 where he completed his PhD in Information Systems on conceptualising the evolution of one of the earlier intranets in a bank in the UK over e period of 5 years. Prior to joining the LSE he had some high profile roles in the industry, as Director of New Technologies for the Conservative Party between 1999 and 2001 and leading the implementation of a large call centre for a bank in Portugal in 1999. Before that managed one of the largest ticketing operations globally at the World Expo 98 in Lisbon where he worked from 1996 until the exhibition in 1998.
Publications
Journal Articles
Baptista, J., Wilson, A. and Galliers, R. (2021) "Instantiation : re-conceptualising the role of technology as a carrier of organisational strategising", Journal of Information Technology
Baptista, J., Stein, M., Klein, S., Watson-Manheim, M. B. and Lee, J. (2020) "Digital work and organisational transformation : emergent digital/human work configurations in modern organisations", The Journal of Strategic Information Systems, 29, 2, 101618
Horita, F., Baptista, J. and Porto de Albuquerque, J. (2020) "Exploring the use of IoT data for heightened situational awareness in centralised monitoring control rooms", Information Systems Frontiers
Baptista, J., Wilson, A. D., Galliers, R. and Bynghall, S. (2017) "Social media and the emergence of reflexiveness as a new capability for open strategy", Long Range Planning, 50, 3, 322-336
Mohajerani, A., Baptista, J. and Nandhakumar, J. (2015) "Exploring the role of social media in importing logics across social contexts : the case of IT SMEs in Iran", Technological Forecasting and Social Change, Volume 95, 16-31
Huang, J. C., Baptista, J. and Newell, S. (2015) "Communicational ambidexterity as a new capability to manage social media communication within organizations", The Journal of Strategic Information Systems, 24, 2, 49-64
Subramaniam, N., Nandhakumar, J. and Baptista, J. (2013) "Exploring social network interactions in enterprise systems : the role of virtual co-presence", Information Systems Journal, Volume 23, Number 6, 475-499
Huang, J. C., Baptista, J. and Galliers, R. (2013) "Reconceptualizing rhetorical practices in organizations : the impact of social media on internal communications", Information & Management, Vol.50, No.2-3, 112-124
Baptista, J., Newell, S. and Currie, W. (2010) "Paradoxical effects of institutionalisation on the strategic awareness of technology in organisations", Journal of Strategic Information Systems, 19, 3, 171-183
João Baptista (John) (2009) "Institutionalisation as a process of interplay between technology and its organisational context of use", Journal of Information Technology, 24, 4, 305-319
Journal Item
Book Item
Baptista, J., Wilson, A., Galliers, R. D. and Bynghall, S. (2020) "Opening strategy through social media : social media and the emergence of reflexiveness as a new capability for open strategy [Chapter 16]", Routledge,