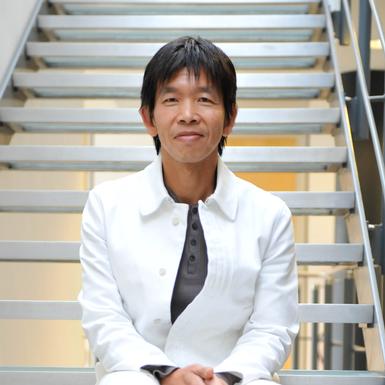 Research Interests
My research focuses primarily on organisational, social and strategic issues related to the implementation of corporate-wide IT-enabled process, practice and capability innovations.
Teaching in 2018-2019
Management of Information Systems & Digital Innovation
IB96F0: Information Systems Consultancy
Undergraduate
IB2600: Business Consulting/Research Methods
IB3140: Business Studies II
IB3K40: Dissertation UGISMI
Biography
Jimmy serves as the Assistant Dean for the Specialist Masters. He worked previously at the University of Nottingham and Aberdeen University. Associate Editor of Information & Management. Editorial board member of Journal of Information Technology Cases and Applications and Journal of Enterprise Information Management. Member of Association of Information Systems and Academy of Management.
Publications
Journal Articles
Huang, J. C., Henfridsson, O., Liu, M. J. and Newell, S. (2017) "Growing on steroids : rapidly scaling the user base of digital ventures through digital innovation", MIS Quarterly, 41, 1, 301-314
Huang, J. C., Baptista, J. and Newell, S. (2015) "Communicational ambidexterity as a new capability to manage social media communication within organizations", The Journal of Strategic Information Systems, 24, 2, 49-64
Liu, M. J., Huang, J. C., Yee-loong Chong, A., Guan, Z. and Yannopoulou, N. (2015) "Fellow-townsmenship as the mechanism for exploring and exploiting business opportunities : a longitudinal reflection of the nineteenth century Ningbo entrepreneurs in Shanghai", Business History, 57, 6, 773-799
Huang, J. C., Newell, S., Huang, J. and Pan, S. (2014) "Site-shifting as the source of ambidexterity : empirical insights from the field of ticketing", The Journal of Strategic Information Systems, 23, 1, 29-44
Huang, J. C., Baptista, J. and Galliers, R. (2013) "Reconceptualizing rhetorical practices in organizations : the impact of social media on internal communications", Information & Management, Vol.50, No.2-3, 112-124
Huang, J. C. and Kim, H. J. (2013) "Conceptualizing structural ambidexterity into the innovation of human resource management architecture : the case of LG Electronics", The International Journal of Human Resource Management, Volume 24, Number 5, 922-943
Tansley, C., Huang, C. and Foster, C. J. (2013) "Identity ambiguity and the promises and practices of hybrid e-HRM project teams", The Journal of Strategic Information Systems, Volume 22, Number 3, 208-224
Galliers, R. and Huang, J. C. (2012) "The teaching of qualitative research methods in information systems : an explorative study utilizing learning theory", European Journal of Information Systems, Vol.21, No.2, 119-134
Huang, J. C. and Martin-Taylor, M. (2012) "Turnaround user acceptance in the context of HR self-service technology adoption: an action research approach", International Journal of Human Resource Management, 24, 3, 621-642
Huang, J. C. and Tansley, C. (2012) "Sneaking through the minefield of talent management : the notion of rhetorical obfuscation", International Journal of Human Resource Management, Vol.23, No.17, 3673-3691
Huang, J. C. and Kim, H. J. (2011) "Conceptualizing the processes, benefits, and challenges of organizational lifelong learning at Yuhan-Kimberly, Korea : the notion of anticipative affordance", International Journal of Human Resource Management, Vol.22, No.7, 1423-1441
Huang, J. C. and Galliers, R. (2011) "The importance of rhetoric in conceptualising IS adoption", Journal of Enterprise Information Management, Vol.24, No.3, 219-223
Pan, S., Newell, S., Huang, J. C. and Galliers, R. (2007) "Overcoming knowledge management challenges during ERP implementation: the need to integrate and share different types of knowledge", Journal of the American Society for Information Science and Technology, Vol.58, No.3, 404-419
Huang, J. C., Newell, S., Poulson, B. and Galliers, R. (2007) "Creating value from a commodity process : a case study of a call center", Journal of Enterprise Information Management, Volume 20, Number 4, 396-413
Pan, S., Tan, B. C. C., Huang, J. C. and Poulsen, B. (2007) "The development paths of non-strategic capabilities", European Management Journal, Volume 25, Number 5, 344-358
Jimmy Huang (2007) "Re-conceptualising the paradoxes of information processing capability", European Journal of International Management, Volume 1, Number 4, 372-387
Newell, S., Huang, C. and Tansley, C. (2006) "ERP implementation : a knowledge integration challenge for the project team", Knowledge and Process Management, Volume 13, Number 4, 227-238
Book Item
Huang, J. C., Newell, S., Galliers, R. and Pan, S. (2008) "Dangerous liaisons? component-based development and organizational subcultures", IEEE Transactions on Engineering Management, Chapter 7, 202-226, Elsevier Butterworth-Heinemann, Amsterdam ; London