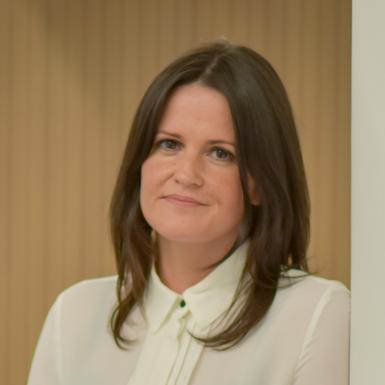 Research Interests
Ethics; Equality & Diversity; Talent Management; Organizational Sexuality; Organizational Misbehaviour
Teaching in 2018-2019
Distance Learning MBA
IB802P: Organisational Behaviour
Undergraduate
IB0060: Academic Practice
IB3810: Critical Issues in Management
IB3620: Managing Human Resources
IB0070: Problem-Solving in Organisations
Biography
Jude is a Teaching Fellow in the Organization and Human Resource Management (OHRM) group.

She has a degree in Social & Political Studies from The University of Sheffield, a PGCE In Social Sciences from The University of Leicester and holds an MA and PhD in Industrial Relations and Organizational Behaviour from The University of Warwick. In past roles Jude has worked as a Human Resources Consultant for the Financial Services sector and as a teacher of Sociology.

Jude is Module Leader for the third year module, Managing Human Resources; she also teaches on a number of other undergraduate and postgraduate modules.