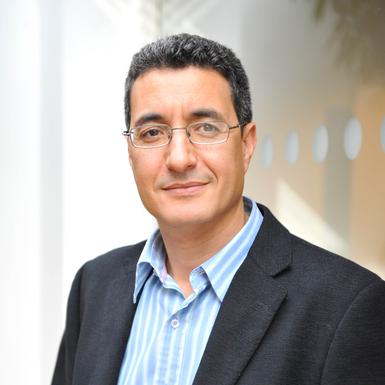 Research Interests
Non-market strategy (corporate political strategy and CSR), emerging market economies, and global talent management.
Teaching in 2018-2019
Executive MBA
IB9S10: International Business
Biography
Areas of expertise include non market strategies (corporate political strategy and CSR), global talent management, and emerging economies. He has authored or edited eight books including the Oxford Handbook of Talent Management (OUP), and Global Strategic Management (OUP) and over 100 scholarly articles. His research has been published in such journals as Journal of International Business Studies, Journal of Management, Journal of Management Studies and Strategic Management Journal.

Publications
Journal Articles
Surdu, I., Mellahi, K. and Glaister, K. W. (2019) "Once bitten, not necessarily shy? Determinants of foreign market re-entry commitment strategies ", Journal of International Business Studies, 50, 3, 393-422
Surdu, I., Mellahi, K. and Glaister, K. W. (2018) "Emerging market multinationals' international equity-based entry mode strategies : review of theoretical foundations and future directions", International Marketing Review, 35, 2, 342-359
Collings, D. G., Mellahi, K. and Cascio, W. (2018) "Global talent management and performance in multinational enterprises : a multilevel perspective ", Journal of Management
De Villa, M. A., Rajwani, T., Lawton, T. C. and Mellahi, K. (2018) "To engage or not to engage with host governments : corporate political activity and host-country political risk ", Global Strategy Journal
Gomes, E., Vendrell-Herrero, F., Mellahi, K., Angwin, D. and Sousa, C. (2018) "Testing the self-selection theory in high corruption environments : evidence from African SMES", International Marketing Review, 35, 5, 733-759
Frynas, J. G., Mol, M. J. and Mellahi, K. (2018) "Management innovation made in China : Haier's Rendanheyi", California Management Review, 61, 1, 71-93
Nair, S. R., Demirbag, M., Mellahi, K. and Pillai, K. G. (2018) "Do parent units benefit from reverse knowledge transfer? ", British Journal of Management, 29, 3, 428-444
Vendrell-Herrero, F., Gomes, E., Bustinza, O. and Mellahi, K. (2018) "Uncovering the role of cross-border strategic alliances and expertise decision centralization in enhancing product-service innovation in MMNEs", International Business Review, 27, 4, 814-825
Surdu, I., Mellahi, K., Glaister, K. W. and Nardella, G. (2018) "Why wait? Organizational learning, institutional quality and the speed of foreign market re-entry after initial entry and exit", Journal of World Business, 53, 6, 911-929
Pereira, V., Mellahi, K., Temouri, Y., Patnaik, S. and Roohanifar, M. (2018) "Investigating dynamic capabilities, agility and knowledge management within EMNEs- longitudinal evidence from Europe", Journal of Knowledge Management
Pervaiz, A., Frynas, G., Mellahi, K. and Ullah, S. (2018) "Big data-savvy teams' skills, big data-driven actions and business performance", British Journal of Management
Hughes, M., Powell, T. H., Chung, L. and Mellahi, K. (2017) "Institutional and resource-based explanations for subsidiary performance", British Journal of Management, 28, 3, 407-424
Vendrell-Herreroa, F., Gomes, E., Mellahi, K. and Child, J. (2017) "Building international business bridges in geographically isolated areas : the role of foreign market focus and outward looking competences in Latin American SMEs", Journal of World Business, 52, 4, 489-502
Liedong, T. A., Rajwani, T. and Mellahi, K. (2017) "Reality or illusion? The efficacy of nonmarket strategy in institutional risk reduction ", British Journal of Management, 28, 4, 609-628
Elbanna, S., Kapoutsis, I. and Mellahi, K. (2017) "Creativity and propitiousness in strategic decision making", Management Decision, 55, 10, 2218-2236
Angwin, D. N., Mellahi, K., Gomes, E. and Peter, E. (2016) "How communication approaches impact mergers and acquisitions outcomes", The International Journal of Human Resource Management, 27, 20, 2370-2397
Mellahi, K. and Harris, L. C. (2016) "Response rates in business and management research : an overview of current practice and suggestions for future directions", British Journal of Management, 27, 2, 426-437
Surdu, I. and Mellahi, K. (2016) "Theoretical foundations of equity based foreign market entry decisions : a review of the literature and recommendations for future research", International Business Review, 25, 5, 1169-1184
Pina e Cunha, M., Gomes, E., Mellahi, K., Miner, A. S. and Rego, A. (2016) "Strategic agility through improvisational capabilites : implications for a paradox-sensitive HRM", Human Resource Management Review
Brammer, S., He, H. and Mellahi, K. (2015) "Corporate social responsibility, employee organizational identification, and creative effort : the moderating impact of corporate ability", Group & Organization Management, Volume 40, Number 3, 323-352
Sun, P., Mellahi, K., Wright, M. and Xin, H. (2015) "Political tie heterogeneity and the impact of adverse shocks on firm value", Journal of Management Studies, 52, 8, 1036-1063
Mellahi, K., Frynas, G., Sun, P. and Siegel, D. (2015) "A review of the nonmarket strategy literature : toward a multi-theoretical integration", Journal of Management, 42, 1, 143-173
Demirbag, M., Collings, D. G., Tatoglu, E., Mellahi, K. and Wood, G. (2014) "High-performance work systems and organizational performance in emerging economies : evidence from MNEs in Turkey", Management International Review, Volume 54, Number 3, 325-359
Mellahi, K., Demirbag, M., Collings, D. G., Tatoglu, E. and Hughes, M. (2013) "Similarly different : a comparison of HRM practices in MNE subsidiaries and local firms in Turkey", The International Journal of Human Resource Management, Volume 24, Number 12, 2339-2368
Collings, D. G. and Mellahi, K. (2013) "Commentary on : "Talent - innate or acquired? Theoretical considerations and their implications for talent management"", Human Resource Management Review, Volume 23, Number 4, 322-325
Demirbag, M., Mellahi, K., Sahadev, S. and Elliston, J. (2012) "Employee service abandonment in offshore operations : a case study of a US multinational in India", Journal of World Business, Vol.47, No.2, 178-185
Gomes, E., Angwin, D., Peter, E. and Mellahi, K. (2012) "HRM issues and outcomes in African mergers and acquisitions : a study of the Nigerian banking sector", The International Journal of Human Resource Management, Vol.23, No.14, 2874-2900
Kamoche, K., Chizema, A., Mellahi, K. and Newenham-Kahindi, A. (2012) "New directions in the management of human resources in Africa", The International Journal of Human Resource Management, Vol. 23, No. 14, 2825-2834
Sun, P., Mellahi, K. and Wright, M. (2012) "The contingent value of corporate political ties", Academy of Management Perspectives, Volume 26, Number 3, 68-82
Wood, G., Demirbag, M. and Mellahi, K. (2012) "Regulatory context and corruption", International Studies of Management and Organization, Volume 42, Number 3, 13-34
Dibben, P., Wood, G. and Mellahi, K. (2012) "Is social movement unionism still relevant? The case of the South African federation COSATU", Industrial Relations Journal, Volume 43, Number 6, 494-510
Forstenlechner, I. and Mellahi, K. (2011) "Gaining legitimacy through hiring local workforce at a premium: The case of MNEs in the United Arab Emirates", Journal of World Business, Vol.46, No.4, 455-461
Mellahi, K., Demirbag, M. and Riddle, L. (2011) "Multinationals in the Middle East: Challenges and opportunities", Journal of World Business, Vol.46, No.4, 406-410
Ben Brik, A., Rettab, B. and Mellahi, K. (2011) "Market orientation, corporate social responsibility, and business performance", Journal of Business Ethics, Volume 99, Number 3, 307-324
Gomes, E., Cohen, M. and Mellahi, K. (2011) "When two African cultures collide: A study of interactions between managers in a strategic alliance between two African organizations", Journal of World Business, Vol.46, No.1, 5-12
Abdulla, J., Djebarni, R. and Mellahi, K. (2011) "Determinants of job satisfaction in the UAE: A case study of the Dubai police", Personnel Review, Vol.40, No.1, 126-146
Sun, P., Mellahi, K. and Liu, G. S. (2011) "Corporate governance failure and contingent political resources in transition economies: A longitudinal case study", Asia Pacific Journal of Management, Vol.28, No.4, 853-879
Collings, D. G., Demirbag, M., Mellahi, K. and Tatoglu, E. (2010) "Strategic orientation, human resource management practices and organizational outcomes: evidence from Turkey", International Journal of Human Resource Management, Vol.21, No.14, 2589-2613
Mellahi, K. and Wilkinson, A. (2010) "A Study of the Association between Level of Slack Reduction Following Downsizing and Innovation Output", Journal of Management Studies, Vol.47, No.3, 483-508
Sun, P., Mellahi, K. and Thun, E. (2010) "The dynamic value of MNE political embeddedness: The case of the Chinese automobile industry", Journal of International Business Studies, Vol.41, No.7, 1161-1182
Hughes, M., Hughes, P., Mellahi, K. and Guermat, C. (2010) "Short-term versus Long-term Impact of Managers: Evidence from the Football Industry", British Journal of Management, Vol.21, 571-589
Mellahi, K., Budhwar, P. S. and Li, B. (2010) "A study of the relationship between exit, voice, loyalty and neglect and commitment in India", Human Relations, Vol.63, No.3, 349-369
Demirbag, M., Sahadev, S. and Mellahi, K. (2010) "Country image and consumer preference for emerging economy products: the moderating role of consumer materialism", International Marketing Review, Vol.27, No.2, 141-163
Mellahi, K. and Collings, D. G. (2010) "The barriers to effective global talent management: The example of corporate élites in MNEs", Journal of World Business, Vol.45, No.2, 143-149
Sun, P., Wright, M. and Mellahi, K. (2010) "Is Entrepreneur-Politician Alliance Sustainable During Transition? The Case of Management Buyouts in China", Management and Organization Review, Vol.6, No.1, 101-121
Palermo, O. A., Cohen, L., Loan-Clarke, J. and Mellahi, K. (2010) "Implications of new public management and modernization on control: The case of an English regional probation service", International Journal of Public Sector Management, Vol.23, No.6, 535-548
Mellahi, K. and Wilkinson, A. (2010) "Slash and burn or nip and tuck? Downsizing, innovation and human resources", International Journal of Human Resource Management, Vol.21, No.13, 2291-2305
Chang, Y. Y., Mellahi, K. and Wilkinson, A. (2009) "Control of subsidiaries of MNCs from emerging economies in developed countries: the case of Taiwanese MNCs in the UK", International Journal of Human Resource Management, Vol.20, No.1, 75-95
Rettab, B., Brik, A. B. and Mellahi, K. (2009) "A Study of Management Perceptions of the Impact of Corporate Social Responsibility on Organisational Performance in Emerging Economies: The Case of Dubai", Journal of Business Ethics, Vol.89, No.3, 371-390
Ralston, D. A., Egri, C. P., de la Garza Carranza, M. T., Ramburuth, P., Terpstra-Tong, J., Pekerti, A. A., Girson, I., Herrig, H., Dabic, M., Tang, M., Wan, P., Hallinger, P., Palmer, I., Elenkov, D. S., Furrer, O., Potocan, V. V., Wangenheim, F. V., Maignan, I., Perrewé, P. L., Rossi, A. M., Lenartowicz, T., Ledgerwood, D. E., May, R. C., Weber, M. J., Jesuino, J. C., Fu, P. P., Naoumova, I., Casado, T., Riddle, L., Richards, M., Butt, A. N., Danis, W. M., Castro, F. B., Ruiz-Gutiérrez, J., Milton, L. P., Ansari, M. A., Brock, D. M., Srinivasan, N., Starkus, A., Dalgic, T., León-Darder, F., Thanh, H. V., Moon, Y., Chia, H. B., Christine Kuo, M., Molteni, M., Kangasniemi, M., Mellahi, K. and Wallace, A. (2009) "Ethical preferences for influencing superiors: A 41-society study", Journal of International Business Studies, Vol.40, No.6, 1022-1045
Collings, D. G. and Mellahi, K. (2009) "Strategic talent management: A review and research agenda", Human Resource Management Review, Vol.19, No.4, 304-313
Mellahi, K. and Sminia, H. (2009) "Guest Editors'Introduction: The frontiers of strategic management research", International Journal of Management Reviews, Vol.11, No.1, 1-7
Mellahi, K. and Guermat, C. (2009) "The adoption of downsizing during the Asian economic crisis", The adoption of downsizing during the Asian economic crisis, Vol.8, No.3, 225-245
Branine, M., Fekkar, A. F., Fekkar, O. and Mellahi, K. (2008) "Employee relations in Algeria: a historical appraisal", Employee Relations, Vol.30, No.4, 404-421
Mellahi, K. and Wilkinson, A. (2008) "A Study of the Association Between Downsizing and Innovation Determinants", International Journal of Innovation Management, Vol.21, No.4, 677-698
Journal Items
Mellahi, K. and Wilkinson, A. (2010) "Managing and coping with organizational failure: introduction to the special issue", Group & Organization Management, Vol.35, No.5, 531-541
Mellahi, K., Demirbag, M., Cavusgil, T. and Wade, D. (2010) "Marketing strategies of MNCs from emerging markets: internationalisation and market entry mode", International Marketing Review, Vol.27, No.3
Mellahi, K., Demirbag, M., Cavusgil, T. and Wade, D. () "Marketing strategies of MNCs from emerging markets", International Marketing Review, Vol.27, No.2
Books
Mellahi, K. and Frynas, G. (2015) "Global strategic management ", Oxford University Press, Oxford. 9780198706595
Mellahi, K., Frynas, G. and Findlay, P. (2011) "Global strategic management ", Oxford University Press, Oxford. 9780199543939
Mellahi, K., Morrell, K. and Wood, G. (2010) "The ethical business", Palgrave McMillan, Basingstoke, Hampshire. 9780230546936