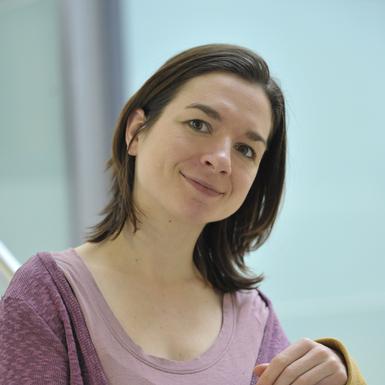 Research Interests
Context and consequences underlying behavior; Animal models of human behavior, Intuitions about secondary properties
Biography
Kelly Schmidtke joined WBS in January 2013. She has worked for various institutions within and outside of academia. Understanding how contexts and consequences shape behavior is the constant theme underpinning her evolving research interests.

Her first work at WBS was sponsored by Macmillan Cancer Support, to better understand the relationship between cancer treatment centres and patient well-being. Since this time she has been part of an Academic Health and Science Network-West Midlands grant looking at how to improve the presentation of data so that hospital decision-makers consider chance variation, and the Collaboration for Leadership in Applied Health Research and Care-West Midlands to improve organizational learning and hospital services at Heart of England Foundation Trust.

Her most recent work is sponsored by the Health Foundation. For this work she will be examining ways to nudge people within hospitals (staff and visitors) to follow hand-hygiene protocols.

Of course many other projects are in the works and she is interested in new collaborative ideas.
Publications
Journal Articles
Book Items
Schmidtke, K., Magnotti, J. F., Wright, A. A. and Katz, J. S. (2013) "The evolution of comparative psychology", NewSouth Books, Montgomery
Sturz, B. R., Bodily, K., Hernandez, M., Schmidtke, K. and Katz, J. S. (2008) "Animal cognition", 185, SAGE Publications, Los Angeles