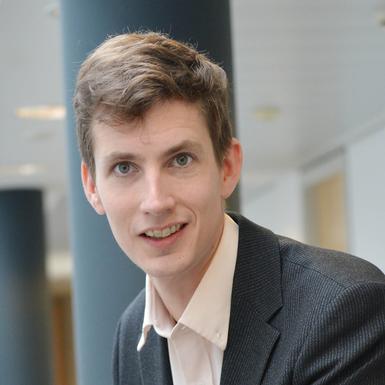 Research Interests
Industrial services, regulation, competition dynamics
Teaching in 2018-2019
Executive MBA
IB9S70: Project Management
Executive MBA (London)
IB9S7L: Project Management
Management
IB9S7M: Project Management
Undergraduate
IB3820: Project Management
Biography
Max is an Assistant Professor of Operations Management at Warwick Business School.
Prior to joining Warwick in 2014, Max received his PhD from Aalto University, Finland. Currently, he teaches modules on Operations and Project Management for both undergraduate and post graduate programmes. He has been involved in a number of research projects building on strong collaboration with industrial partners. His current research interests are mostly focused within service operations management and innovative pedagogies. Examples of particular topics that Max is working on are servitization, Industry 4.0, service network management, professional service operations, inter-organizational collaboration, learning analytics and flipped learning pedagogies.
Max's research has been published in journals such as Supply Chain Management: An International Journal, Journal of Production Economics and Journal of Production and Supply Management. In the future, Max plans to continue research collaboration with high profile industrial partners and methodologically well-informed academics. He is looking for supervising highly motivated PhD candidates who have related research interests.
Publications
Journal Articles
Chakkol, M., Selviaridis, K. and Finne, M. (2018) "The governance of collaboration in complex projects", International Journal of Operations and Production Management, 38, 4, 997-1019
Max Finne (2018) "Improving university teaching : a professional service operation perspective", International Journal of Operations & Production Management
Chakkol, M., Finne, M., Raja, J. and Johnson, M. (2018) "Social capital is not for sale : a supply network perspective on mergers and acquisitions", Supply Chain Management : An International Journal
Öhman, M., Finne, M. and Holmström, J. (2015) "Measuring service outcomes for adaptive preventive maintenance", International Journal of Production Economics, 170, Part B, 457-467
Finne, M., Turunen, T. and Eloranta, V. (2015) "Striving for network power : the perspective of solution integrators and suppliers", Journal of Purchasing and Supply Management, 21, 1, 9-24
Turunen, T. and Finne, M. (2014) "The organisational environment's impact on the servitization of manufacturers", European Management Journal, Volume 32, Number 4, 603-615
Finne, M. and Holmström, J. (2013) "A manufacturer moving upstream : triadic collaboration for service delivery", Supply Chain Management: An International Journal, Volume 18, Number 1, 21-33
Finne, M., Brax, S. and Holmström, J. (2013) "Reversed servitization paths : a case analysis of two manufacturers", Service Business, 7, 4, 513-537
Soinio, J., Tanskanen, K. and Finne, M. (2012) "How logistics‐service providers can develop value‐added services for SMEs : a dyadic perspective", The International Journal of Logistics Management, Volume 23, Number 1, 31-49