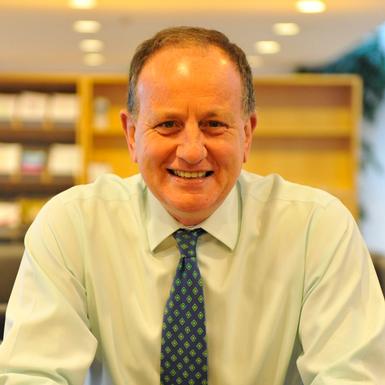 Research Interests
Socially-constructivist learning. Assessment literacy.
Teaching in 2019-2020
Undergraduate
IB2350: Finance 1: Financial Markets
IB1140: Financial Management
IB2660: Fundamentals of Finance
Biography
Peter returned to WBS in October 2003 as Principal Teaching Fellow in Finance. He was promoted to Professorial Teaching Fellow in October 2010, the first such appointment in WBS and at the time only the second of its kind in the University.

Peter is a National Teaching Fellow and a Senior Fellow of the Higher Education Academy. He is an external examiner at Alliance Manchester Business School and at the Foundation Year Centre, Keele University.

Peter has an exemplary teaching record. He has won a WBS Award for Outstanding Contribution to Teaching on the UG Programme every year since the awards were first introduced in 2006-07, and prior to that on the MBA Programme every year from 2003-06. He was awarded a Warwick Award for Teaching Excellence in 2010, having received a WATE commendation in 2006. His commitment to UG personal tutoring has also been recognised with WBS Awards in 2017-18 and 2018-19 for Outstanding Contribution to Pastoral Care.

Peter has held a number of senior academic administration roles in WBS: Course Director of the BSc AFIN degree from 2004-09 and again from 2017-19; Associate Dean (UG) from 2010-13 and Associate Dean (WP) from 2013-14.

As Course Director, Peter played a lead role in the root-and-branch review from 2004-06 of the BSc AFIN curriculum. Under his stewardship, league-table rankings rose steadily, with the BSc AFIN degree coming No.1 in 2009-10 in The Times Good University Guide, Guardian University Guide and Complete University Guide. Peter is likewise the lead architect of specialist pathways through the BSc AFIN degree that are being rolled out from 2019-20 onwards as part of a wider restructuring of the WBS UG curriculum.

Peter also led negotiations on behalf of WBS with Manchester and Cardiff Business Schools, and the ICAEW, that resulted in the creation of the Undergraduate Partnership Programme. Now in its 10th year, the UPP offers selected students the opportunity of a year-long paid work placement with a professional services firm in-between their second and third years of study. UPP students return from their placement year with a heightened awareness of key connections between the real world and what they are learning in the classroom, and perform significantly better in their final year.

As Associate Dean (UG), Peter launched the WBS Multicultural Scholars' Programme in 2012-13 for students from ethnic backgrounds that are under-represented in UK higher education. The first cohort of MSP scholars graduated in July 2016, all with good degrees.

As Associate Dean (WP), Peter led the team that designed and developed the ground-breaking Foundation Year entry route to the WBS UG Programme for students from disadvantaged backgrounds that admitted its first cohort of students in October 2015. This achievement was Highly Commended in the Community Contribution category of the annual University Staff Awards in March 2016. In July 2019, 14 students from FY cohort 1 graduated BSc (Hons) (10 2.i's, 4 2.ii's) in Accounting and Finance, or Management, and a further 6 students, including 3 EY scholars who spent 2018-19 on a year-long work placement with the 'Big Four' accountancy firm EY, are on track to graduate in July 2020 along with 20+ students from FY cohort 2.

Peter was previously Director of Studies at the ICMA Centre, University of Reading, from 2000-03; and Senior Teaching Fellow at WBS from 1996-2000. He has also held positions as Associate Director, Education, Swiss Banking Corporation; Principal Research Scientist, Gillette; Senior Geochemist and Team Leader of Integrated Reservoir Description, British Petroleum; and Teacher of Mathematics, Fettes College, Edinburgh.

As a student, Peter was a Tait Medallist and a Carnegie Scholar at Edinburgh, and a Graduate Scholar at both Oxford and Cambridge.