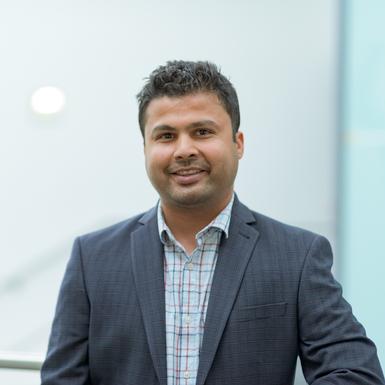 Research Interests
Saval Khanal is interested in research related to theory informed behavioural interventional research, economic evaluation of health and prescribing decision making in primary and secondary health care. He is keen to collaborate with different stakeholders in those research domains.
Biography
Saval Khanal is a Research Fellow in Behavioral Science and Health Economics at the Warwick Business School (WBS). Prior joining WBS, Saval had worked as Research Fellow in Health Economics at the Center for Applied Health Economics at the Griffith University, Australia. At Griffith University, Saval worked in economic evaluation of health and multi-criteria decision analysis in health care technology.

Saval has PhD in pharmacoeconomics and pharmaceutical policy from the University of Queensland, Australia. He was trained in Social and Administrative Pharmacy while he pursued his MSc from the Universiti Sains Malaysia, Malaysia. Saval is a pharmacist by background, he obtained his pharmacy degree from Pokhara University, Nepal and is registered pharmacist with Nepal Pharmacy Council. He has worked as Lecturer of Pharmacy Practice in Nepal where he has taught courses related to social pharmacy, pharmacoeconomics, pharmaceutical management and jurisprudence. Before joining academia and research, Saval has experience of working as hospital and clinical pharmacist in one of the leading teaching hospitals of Nepal.
Publications
Journal Articles
Journal Item