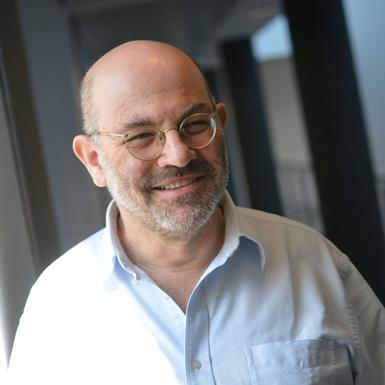 Research Interests
Segal's main topic of research is decision making under risk and uncertainty. In 1987 he offered an explanation of the famous Ellsberg paradox which is based on the idea that decision makers view uncertainty as a set of beliefs over different possible worlds. He applied this approach in numerous articles to issues in Law and Economics, offering for example an explanation to the well known fact that criminal sanctions are publicized but probability of detection is kept secret. Segal published several articles on the transitivity axiom (the requirement that if option x is preferred to y and y is preferred to z, then x is preferred to z). In a recent paper with Ariel Rubinstein they showed that behaving in accordance with this axiom does not imply the existence of well behaved preferences as this behavior can be the outcome of alternative simple procedures. He is currently working on the analysis of situation where ambiguity regarding the true probabilities of events is desired.

Decision theory
Risk and Uncertainty
Distributive justice
Biography
Uzi Segal was awarded a Ph.D. in economics from the Hebrew University of Jerusalem. He was a faculty member at the University of Toronto, University of Western Ontario, and Boston College where he currently is a Professor of Economics. He joined the Behavioural Science group in the Warwick Business School in 2013.

Segal serves as an associate editor for Theoretical Economics and the Journal of Risk and Uncertainty. between 1995 and 2010 he was an associate editor for Econometrica and between 2012 and 2014 an associate editor with the Journal of Economic Theory.

He is a fellow of the Econometric Society (2012) and an Economic Theory fellow (2011).
Publications
Journal Articles
Fershtmani, C. and Segal, U. (. (2018) "Preferences and social influence", American Economic Journal : Microeconomics , 10, 3, 124-142
Dillenberger, D. and Segal, U. (. (2017) "Skewed noise", Journal of Economic Theory, 169, 2, 344-364
Dillenberger, D. and Segal, U. (. (2015) "Recursive ambiguity and machina's examples", International Economic Review, 56, 1, 55-61
Bikhchandani, S. and Segal, U. (. (2014) "Transitive regret over statistically independent lotteries", Journal of Economic Theory, Volume 152, 237-248
Zamir, E., Medina, B. and Segal, U. (. (2014) "Who benefits from the uniformity of lawyer's contingent fee rates? ", Review of Law & Economics, 9, 3, 357-387
Rubinstein, A. and Segal, U. (. (2012) "On the likelihood of cyclic comparisons", Journal of Economic Theory, Volume 147, Number 6, 2483-2491
Safra, Z. and Segal, U. (. (2009) "Risk aversion in the small and in the large : calibration results for betweenness functionals", Journal of Risk and Uncertainty, 38, 1, 27-37
Safra, Z. and Segal, U. (. (2008) "Calibration results for non-expected utility theories", Econometrica, 76, 5, 1143-1166
Harel, A., Safra, Z. and Segal, U. (. (2005) "Ex-post egalitarianism and legal justice", Journal of Law, Economics, and Organization, 21, 1, 57-75
Safra, Z. and Segal, U. (. (2002) "On the economic meaning of machina's Fr��chet differentiability assumption", Journal of Economic Theory, 104, 2, 450-461
Safra, Z. and Segal, U. (. (2001) "Rank-dependent preferences without ranking axioms", Journal of Mathematical Economics, 35, 4, 547-562
Safra, Z. and Segal, U. (. (1998) "Constant Risk Aversion", Journal of Economic Theory, 83, 1, 19-42
Safra, Z. and Segal, U. (. (1995) "How complicated are betweenness preferences?", Journal of Mathematical Economics, 24, 4, 371-381
Safra, Z. and Segal, U. (. (1993) "Dominance Axioms and Multivariate Non-Expected Utility Preferences ", International Economic Review, 34, 2, 321-334
Dekel, E., Safra, Z. and Segal, U. (. (1991) "Existence and dynamic consistency of Nash equilibrium with non-expected utility preferences", Journal of Economic Theory, 55, 2, 229-246
Safra, Z., Segal, U. (. and Spivak, A. (1990) "The Becker-DeGroot-Marschak mechanism and nonexpected utility : a testable approach", Journal of Risk and Uncertainty, 3, 2, 177-190
Safra, Z., Segal, U. (. and Spivak, A. (1990) "Preference reversal and nonexpected utility behavior", The American Economic Review, 80, 4, 922-930