Emilie's Year Abroad Experience: Stepping out of my comfort zone
12 August 2019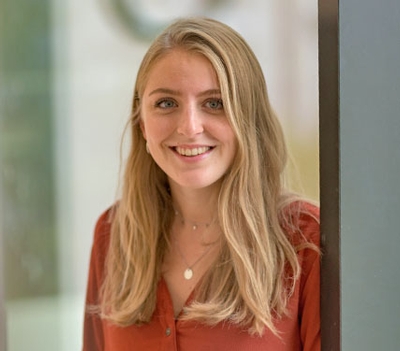 In this blog, BSc International Business student Emilie talks about her year abroad experience in Germany, embracing a new culture spending time in Munich and Düsseldorf.
Studying in the UK had always been my intention. After having received a completely French education in the South of France, I wanted to continue my further education in the UK. The BSc International Business course at Warwick Business School (WBS) ticked all the boxes, this course allows you to study a language and out of the languages available, I chose German. It combined high quality teaching at an internationally-orientated university with the opportunity to work alongside students from all over the world.
I soon realised that an internship was not going to be provided to me on a silver-platter but with the help of the dedicated Careers Team (WBS CareersPlus) I started to make my applications. Before I left for my year abroad I attended workshop sessions to improve my CV and participated in an interview preparation session, organised by the WBS CareersPlus Team. I feel that the Careers Team gave me the support and trust I needed to gain a year abroad placement, and the freedom to develop and meet my own personal goals.
Studying BSc International Business with German meant that as a part of my studies I could spend my third year in a German-speaking country. Although I could have gone to Austria or the German speaking part of Switzerland, I decided to go to Germany and set off fearlessly to Munich to study at the Ludwig Maximilian University (LMU), arrogantly thinking that my multicultural background and previous experiences had made me an adaptable and independent student. The culture shock I experienced when I first arrived in Germany soon made me realise I had a lot to learn. LMU was challenging and at times lonely, so I ended up getting a job in the Hermes flagship store for four months so I could get used to the culture and keep myself busy alongside my studies. I was then very busy juggling internship applications, studies and work. After successfully passing my exams, I acquired an internship at GEA in Düsseldorf.
I joined GEA at a time that was very interesting, being in the middle of a CEO transition and just before the publication of the Annual Financial Report. What I love most about my year abroad experience is the people I have met so far, they are all very kind and dedicated to the company. I am also really enjoying the diversity of tasks I have been entrusted with. I have been involved in helping manage the CEO Farewell Party and organising the company's participation in the Düsseldorf marathon. I have taken part in in-depth research and discussions about our corporate social responsibility and sponsorship budgets. I now only have two months left of my internship at GEA, I look forward to helping draw the outline of our corporate social responsibility behaviour, organising the annual shareholder's meeting and improving the abilities of our internet programmes.
My year abroad has certainly been the most challenging year of my life. However I would not change a single thing about it, as it has also been the most character-building experience for me. I thought that being half French and English, having lived alone from the age of 15 and studying at a university abroad would have fully prepared me for my year abroad. However, Germany is very different to my homelands and I took some time to adjust. I have met some amazing people this year who I now class as my closest friends, mainly other students on their year abroad but also German students and colleagues who have given me a great support network. Accomplishing a crazy day at Hermes during the Christmas period, achieving a first in a group presentation in German, and somehow surviving Oktoberfest rank among my highlights of my year abroad so far.
I would recommend a year abroad to everyone. It is a great opportunity to challenge yourself and step out of your comfort zone. Your year abroad will provide you with the best opportunity to experience life abroad, meet new people, expand your knowledge and from my perspective immerse yourself in the language that you're studying for your degree.
Every WBS Undergraduate* has the opportunity to study abroad during their studies, if you would like to find out more about our courses on offer, download our Undergraduate brochure.
*Joint degree's may differ, please refer to the partner department for study abroad information.