Develop crucial management skills with the WBS Graduate Diploma
03 May 2017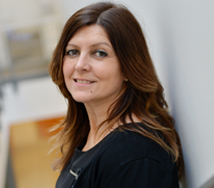 Designed for individuals or a company looking to boost team members' skills
The Graduate Diploma in Applied Management develops managerial effectiveness
Ideal for executives with two to three years' management experience
WBS provides open and bespoke programmes for businesses
Warwick Business School's Executive Education team provide courses for business professionals looking to take their management skills to the next level.
Designed for the individual or a company looking to boost team members' skills, the Graduate Diploma in Applied Management is one such programme.
"For individuals the Graduate Diploma in Applied Management will help develop and improve your personal managerial effectiveness, confidence to engage with all parts of the business and at all levels, and provide a supportive network in which executives will be challenged and stretched," said Kate Bronserud, Business Manager of WBS Executive Education.
"It will also allow participants to take responsibility for managing their development needs and enhancing their capabilities.
"For organisations it can help among other things, develop the senior executives of the future and aid the retention of top talent as well as enabling participants to apply critical thinking to analyse workplace issues, and deliver strategies to address organisational challenges."
The Graduate Diploma in Applied Management is ideal for executives with two to three years' management experience, or those with a professional qualification looking for more general management development as their role grows.
Study is part-time over a 15-month period. After an intensive 'immersion week', executives undertake three modules each comprising two three-day face-to-face workshops.
Each module is assessed through a work-focused assignment. A Team Consulting Project is completed after twelve months and a work-based Individual Project closes the programme at the end of fifteen months.
The Graduate Diploma in Applied Management consists of six interlocking elements:
Developing Learning Managers - Develop techniques to enhance your learning and that of your organisation
How Organisations Work - Examine a range of thinking on leadership, change, and organisational dynamics
How Organisations Respond - Consider strategy, operations, and service excellence
How Organisations Deliver - Gain a critical yet applied view of the links between marketing, client relationship management, and finance
Team Consulting Project - Integrate your learning through a real organisational issue that requires a solution
Work-based Individual Project – This is your chance to showcase what you've learned as you address and resolve management challenges from your workplace.
Programme graduate James Ellis of E.ON UK Plc, said: "The Graduate Diploma in Applied Management challenged my thinking from the outset. The immersive business simulation task in week one set the tone for the course – emphasis was placed not only on pushing yourself outside your comfort zone and dealing with uncertainty, but learning from these experiences so that you can improve both as an individual and as a business leader.
"I recommend the Graduate Diploma in Applied Management to anybody who wants to stretch the boundaries of their thinking, to obtain experience of putting theory into practice and to develop the ability to continuously improve."
Warwick Business School's Graduate Diploma in Applied Management is a 15-month programme designed to help you learn the crucial management skills for the effective running of any organisation in the 21st century. Find out more, download our brochure or sign up to a free Taster Session here.