'Earn as you learn' with WBS and EY
11 February 2015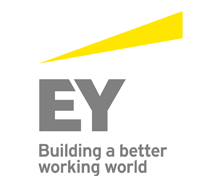 Warwick Business School has launched an Assurance Scholarship programme with professional services firm EY, giving students the opportunity to study for a degree while receiving financial support and work experience.
EY is teaming up with WBS, University of Bath and the University of Lancaster to offer the scholarship to 60 students across the three universities.
Students studying for BSc Accounting & Finance at WBS and Bath, and Accounting, Auditing & Finance at Lancaster, will be eligible to apply, with £5,000 a year on offer to help with the upfront costs of attending university. Students will also benefit from a paid summer work placement at one of EY's UK offices in their second year, and a year-long industrial placement in their third year of study.
Hywel Ball, EY's Managing Partner for Assurance in the UK & Ireland, said: "Our Assurance Scholarship programme is designed for those who are focussed on starting a career in accountancy, but who don't want to miss out on the university experience. We already offer school leaver, graduate and undergraduate programmes, but we are expanding the range of career entry routes in response to growing demand. It's a great opportunity for students to earn while they learn."
£40,000 on offer before graduation
The EY Assurance Scholarship will provide students with up to £40,000 in financial support. This is broken down into £15,000 over the three years of study, in addition to earning a salary during both the summer and industrial placements.
A further £1,000 per year will be offered to selected students who meet the criteria for widening access to higher education.
Mr Ball added: "Many of today's graduates enter the workplace with sizeable student loan repayments that last for a large part of their working lives. The EY Assurance Scholarship will give students a financial leg-up, to ensure they are able to focus on making the most of their time at university."
Building employability skills
During the scholarship's two work experience placements, students will have an opportunity to put their academic theory into practice on real client assignments and projects. Successful candidates will join EY's Assurance practice, which covers a broad range of services such as audit, financial reporting, fraud and corporate crime.
Students will also study towards becoming an ICAS or ICAEW qualified chartered accountant and will qualify faster than if they had entered EY through the graduate programme.
Mr Ball said. "Employability skills are essential for today's graduates and work experience is now considered to be pre-requisite for many graduate employers. Combined with the academic qualifications, skills such as team working, time management and real life client interactions, will help graduates of the EY Assurance Scholarship scheme to stand out in a competitive jobs market."
Dean of WBS, Professor Mark Taylor, said: "We are delighted to be working with EY on this very worthwhile programme. It offers a wonderful opportunity for students looking for a career in accountancy.
"The EY Assurance Scholarship programme provides not only the kind of financial assistance that will be a valuable spur for aspiring graduates but also a chance to gain experience at one of the world's major accounting firms. Our BSc Accounting & Finance course is already among the best in the country and this partnership will add something extra."
Find out more about the BSc Accounting & Finance course