Few companies actually succeed at going global
24 March 2015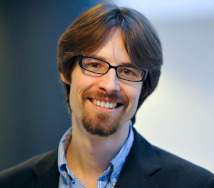 Companies typically underestimate the challenges of going global. Based on an analysis of 20,000 companies in 30 countries, Christian Stadler, Associate Professor of Strategic Management together with Michael Mayer, of the University of Bath, and Julia Hautz, of Innsbruck University, reveal why most companies are better off staying at home.
We all like to learn from the best. So when it comes to growth it's tempting to take global high-performers like GE, IBM, Shell, or BMW as role models and look for opportunities outside the home markets.
The trouble is that these global role models are much easier to admire than to imitate. In an analysis of 20,000 companies in 30 countries, we found that companies selling abroad had an average Return on Assets (ROA) of minus 1 per cent as long as five years after their move. It takes 10 years to reach a modest one per cent and only 40 per cent of companies turn in more than three per cent.
Read the full article at Harvard Business Review.
Dr Christian Stadler teaches Strategic Advantage and Strategy and Practice on the Warwick Executive MBA and Strategy Analysis and Practice on the MSc Management. He is also author of Enduring Success.
Find out more about going global on Warwick Business School's MSc International Business.