FT ranks WBS executive education in global top 50
15 May 2017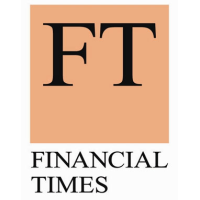 After a five-year absence WBS re-enters global rankings in the top 50
Financial Times rates WBS executive education seventh best in the UK
School's follow-up services for customised courses 10th in the world
Investment in custom programmes is recognised by new FT rankings
Warwick Business School's executive education bespoke programmes for individual organisations have been ranked in the global top 50 and seventh in the UK by the Financial Times.
The School's recent growth in this important sector of executive and business education led to the decision to participate in this annual ranking after a five-year break.
WBS Dean, Professor Andy Lockett, said: "For managers to stay abreast of developments in this volatile digital age it is vital they top-up their skills and knowledge with the latest research and business acumen. We strive to ensure our executive education courses offer what our clients need, and it is pleasing to see these efforts are now recognised externally in this FT ranking.
"Our strong presence in London, at the iconic Shard, has undoubtedly helped to accelerate our growth and external recognition in executive education, through the provision of world-class facilities and exciting study opportunities for executives and managers based in or near the UK capital."
The FT compiles the ranking using 15 criteria based on clients' feedback and levels of satisfaction, together with quantitative measures of schools' growth in revenues, the international reach of its customised programmes, and faculty quality and diversity.
WBS is ranked 10th globally for 'Programme Follow-Up', which measures schools' effectiveness in ensuring managers of companies embed what they have learned on the course into their own organisation and working lives. The school also scored highly for facilities, faculty diversity, overseas programmes, and growth.
As well as custom programmes for individual companies, WBS also offers a series of open courses for managers looking to take the next step in their careers. Senior executives can also take their management knowledge to the highest level with the School's professional Doctorate award - the Doctor of Business Administration.
Details of the FT's 2017 Customised Executive Education ranking can be found here.