How will NASA compete in the new space race?
22 September 2017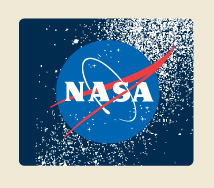 NASA's strategy to compete in the new space race will be revealed
Chief Technologist Douglas Terrier is NASA's top advisor on technology
SpaceX and others are challenging the agency's once dominant position
NASA's Douglas Terrier will be revealing how the US space agency is taking on and working with the likes of SpaceX in the new space race at WBS London at The Shard.
Once the dominant force in space exploration NASA's position is under threat in a new space race that not only involves emerging countries like China and India, but private companies such as SpaceX and Virgin Galactic.
In a talk entitled The future of space exploration and NASA's leadership, Dr Terrier, Chief Technologist at NASA, will be outlining how the agency, which employs more than 18,000 people, is attempting to change its strategy and culture so it can be agile and nimble enough to compete in digital age.
"NASA is an organisation that is absolutely invested in cultural beliefs and norms that what we do in human space flight is unique," said Dr Terrier. "That it is completely different from what the rest of the world does - going back to Apollo.
"But today we have many of the same cultural biases, I will call it, in the organisation. When in fact, the premise, the assumption, that people outside aren't dealing with some of these challenges is just no longer true, because of the Dot Com revolution, because of everything that's going on in Silicon Valley, in some cases far more innovative.
"Also, now you have a commercial space industry that's operating without the same constraints. So they have a different speed of invention and agility. Because they're not constrained by these processes that worked so well for decades."
After working in the commercial aerospace sector for 23 years at Lockheed Martin, General Dynamics and General Electric Aircraft Engines Dr Terrier joined NASA in 2003.
He was Chief Technologist at NASA's Johnson Space Center, Houston, and served as the deputy director of NASA Johnson's Strategic Opportunity and Partnership Development (SOPD) Office.
Dr Terrier is now a member of the top leadership group at NASA based in Washington, reporting directly to the NASA Administrator who reports directly to the White House. He is the agency's principal advisor and advocate on NASA technology policy and programs, helping plot the strategic direction of the agency's space technology programme.
NASA is well aware it has to change how it works to keep up with the competition, and change ancient processes built around safety that dictate the pace of development, slowing it over many years, rather than the rapid experimentation going on in tech firms in Silicon Valley.
Dr Terrier will reveal how the space agency is changing its culture and strategy incrementally, such as joining with SpaceX and Boeing on developing transportation to the International Space Station. But it is still using its process-driven development for deep space exploration, such as its mission to Mars.
"We are calibrated by the value proposition in the '70s," said Dr Terrier in an interview with Loizos Heracleous, Professor of Strategy, published in Space Policy. "Which is 'the government, my boss, is interested in beating the Russians, no matter the cost. So if I just do the technical part well I'm good.'
"We haven't fully embraced the new paradigm that the Government's interested in operating more like the private sector and its efficiencies, right?
"But we have few people who are fully fluent in those values. Most of our leadership are not fluent in business terms, because we've never had to be.
"So what we do, which is true for a lot of industries, is we take the best rocket designer, and make them managers. We are not trained as CEOs. We often have little business training. We're not fluent with this language."
To register for a place at the talk, which starts at 7.15pm, on September 27 at WBS London at The Shard click here.