New courses for executives to boost their career
19 March 2015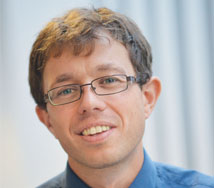 Warwick Business School has revamped its Executive Education provision by introducing a host of new courses to be run from its WBS London base at The Shard.
Short programmes up to five days in duration like Behavioural Science and Leadership and Market Driven Strategic Change join longer accredited courses like the Graduate Diploma in Applied Management or Postgraduate Award in Strategic Leadership, offering a complete spectrum of programmes for executives.
John Thanassoulis, Associate Dean of Executive Education, believes the courses on offer are sure to meet the varying needs of executives and their firms.
Professor Thanassoulis said: "There are many ways in which we help individuals take that next step in their careers. We also work with organisations to develop staff and organisational capabilities to push ahead to the next level.
"Our excellent Executive Education team work with individuals and organisations alike to deliver a range of outstanding programmes all benefitting from the latest research."
The new courses are:
By using the latest academic research and mixing it with practical workshops Professor Thanassoulis says the courses will see participants return to work with plenty to think about.
"We work in partnership with executives in order to create a teaching environment combining research evidence, experiential content and workplace activity to provide organisations with new ways of thinking and working in order to enhance business performance," added Professor Thanassoulis.
"Our solutions draw on our own business expertise and that from the wider University community and the likes of Birmingham Airport, EDF Energy and Emirates have all benefitted from working with us."
As well as the new Open Programmes, there are more established longer accredited courses available and also workshops for SME owner managers and senior employees. Find out about all our Executive Education Programmes here.
The Warwick Executive Network also offers corporate clients access to six masterclasses per year. Read more on the Warwick Executive Network here.