WBS academic Ivo Vlaev talks at China G20 event
21 June 2016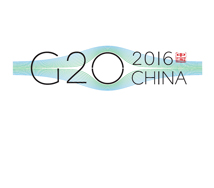 WBS academic speaks at G20 event in China
Ivo Vlaev was there to discuss behavioural economics
He discussed the value of a rating system for financial products
Event took place in Xi'an home of the Terracotta Army
Professor Ivo Vlaev told a meeting of the G20 nations in China how a five-star rating system could be used to help protect consumers when buying financial products.
Professor Vlaev applied theories around behavioural economics and 'nudging' to financial consumer protection using the FairBanking Certification.
The FairBanking Foundation, of which Professor Vlaev is a part of, is a research-based charity and developed the FairBanking Mark with an objective to encourage and assist banking providers to improve the financial well-being of their customers.
"FairBanking Ratings measure the extent to which a financial product includes features that, when used by the customer, are likely to improve his or her level of financial well-being," said Professor Vlaev.
The certification uses five steps:
Star rating
Customer survey
Product Research
Assessment Panel
Documentation and monitoring
"These ratings help financial institutions improve – there are many examples of financial institutions changing products to get higher star ratings," added Professor Vlaev.
"It also means good products are acknowledged, highlighting to financial institutions what others are doing – some have then followed suit.
"It can also educate customers, highlighting to them features that could be helpful to them, particularly to existing customers.
"Finally it can promote new developments as we see specifications changed over time to encourage innovation and product improvement."
Professor Vlaev used the example of a NatWest saving account using an image of a rainy day as a further example of behavioural economics. The image he suggests, prompted customers to put money aside, with them reluctant to spend it.
"The rationale behind this thinking comes down to two ideas: mental accounting and loss aversion," he said. "Under the idea of mental accounting it is suggested we separate our money into different accounts based on differing criteria, hence saving for a rainy day. With the concept of loss aversion it is argued we prefer not to lose out, rather than to gain things.
"Another example from online bank Think Money uses norms to motivate money management, greeting customers with one of two messages on their account status, a positive one or a negative one encouraging changes to the customer's account.
"A massive 98 per cent of people took action after receiving this message with, among other things, 25 per cent requesting to speak to a money manager, 21 per cent reviewing incomings and 20 per cent reviewing outgoings."
For his presentation Professor Vlaev also discussed the Mindspace report published by the UK Cabinet Office he co-authored, explaining how it advised local and national policymakers on how to effectively use behavioural insights in their policy setting.
"People cannot absorb unlimited information. Thus, you can change behaviour without producing lasting stable change of minds," said Professor Vlaev.
"Therefore, behavioural economics now offers reasonable insight into how to change behaviour.
"Any policy influences behaviour, so ones that influence it for the better are preferred. We should judge the success of a behavioural policy if it satisfies two properties: it improves behaviour, it involves less legislation."
Mindspace is now being used across the UK Government, as it provides the intellectual basis for the work of the Behavioural Insight Team at the Prime Minister's office.
The G20 event held was organised by the People's Bank of China and took place in Xi'an, China – the home of the famous Terracotta Army.
It was part of the Global Partnership for Financial Inclusion, which is an inclusive platform for all G20 countries, interested non-G20 countries and relevant stakeholders to carry forward work on financial inclusion, including implementation of the G20 Financial Inclusion Action Plan, endorsed at the G20 Summit in Seoul.