WBS Executive Education is the fastest growing in Europe
14 May 2018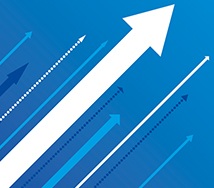 WBS customised executive education climbs into the world's top 40
School's growth in revenue for the year is second highest in the world
The programme is rated 26th in the world for value for money
Comes as WBS launches the first of many executive diplomas
Warwick Business School's customised Executive Education offering is now the fastest growing in Europe according to the Financial Times' 2018 ranking.
The Financial Times Executive Education 2018 ranking of customised programmes saw WBS climb into the world's top 40.
And it ranked the school's programme second in the world for revenue growth – first in Europe.
It comes after the Financial Times ranked the school's Distance learning MBA the best in the world in March this year.
Andy Lockett, Professor of Strategy and Entrepreneurship and Dean of WBS, said: "I am very pleased that we continue to trend upwards in the rankings. Our mission as a school is to deliver a transformational learning experience, that leverages our cutting-edge research and is a catalyst for client organisations to become the disruptors and leaders in their industry.
"Customised executive programmes provide a platform to achieve this and continuing to build our capability in this area while being an innovator in our approach to partnering with clients, is a priority for the school.
"The learning environment is also key and our world-class learning facilities at The Shard, our London base, and here at Warwick, further enhance the experience for our clients."
WBS rose 11 places in the ranking after improving its score in 10 categories. With 90 providers ranked by the Financial Times, WBS is rated 26th in the world for value for money and 29th for the extent and effectiveness of its follow-up with participants at their workplace once the course is finished.
It also improved 16 places to 39th in the world for the quality of its preparation, which rates the level of interaction between client and school, the extent to which clients' ideas are integrated into the programme, and the effectiveness of the school in integrating its latest research.
The school's executive education offering will expand in 2018 with the launch of the Warwick Executive Diploma Series, a suite of masters-level postgraduate qualifications for executives, each designed specifically to address key strategic executive and organisational challenges.
The Warwick Diploma in Strategic Leadership will be the first of the series and will be delivered at The Shard in Central London.
Tim Wray, Director of Executive Education, said: "This ranking is an excellent result for WBS as we aim to grow our executive education in both open and custom programmes.
"We have a world-class faculty, breakthrough research and an inspiring learning environment, but we understand that building strong relationships with our clients and a partnership approach are the real key to unlocking the full value and impact of what we offer."
Click here to see the full Financial Times Executive Education rankings.