WBS professor shortlisted for award supported by PM
12 August 2015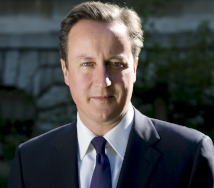 Qing Wang shortlisted for national award

Prime Minister and Mayor of London support the awards

4,000 nominations for Asian Professional Awards
Professor will find out on October 9 if she has won
A WBS academic has been nominated and shortlisted for a national education award backed by Prime Minister David Cameron.
Qing Wang, Professor of Marketing & Innovation, has been shortlisted as one of four candidates for the education category at the annual Asian Professional Awards.
Just under 4,000 nominations and votes were received this year paying tribute to inspirational individuals from the Asian community that contribute in every conceivable sector of national life.
Mr Cameron said: "These awards recognise just some of the many thousands of Asian professionals who are excelling in Britain today. Whether it's in the court room, the newsroom or the classroom, Asian men and women are not only providing expert services, skills and capabilities; they are delivering for Britain too."
Great honour
Professor Wang has been at Warwick Business School for 15 years and has held visiting professor positions at several universities including Fuqua School of Business, Duke University (2004-5), Tsinghua School of Economics and Management, Tsinghua University (2002-3), Insead, Singapore (2009), and Lingnan College, Sun Yat-sen University (2014).
As a member of the Association for Consumer Research, the Marketing Science Institute in the US and an External Expert for China's National Research Centre for Technological Innovation, Professor Wang has become a leading academic in the field of consumer research and luxury brands.
She has published in leading journals including the Journal of Marketing Research, Journal of Product Innovation and is Director of the Marketing, Innovation and Chinese and Emerging Economies (MICEE) network.
Professor Wang is on the board of several companies including Warwick Learning Ltd and House of Britannia, plus she has consulted for companies in the UK, US and China on marketing and is regularly quoted in the media.
"This is a great honour and I look forward to the awards ceremony, " said Professor Wang. "The awards highlight the significant contribution that British Asians make to the country and will hopefully inspire a new generation of young Asian men and women.
"I came to this country in 1988 to study for a PhD and to work in academia. I have stayed ever since, becoming part of the great multi-cultural mix of modern Britain, as a woman, a Christian, a member of the Chinese intellectual family, and as a Briton."
Boris backing
The Grange City Hotel, London will play host to the prestigious black-tie event on October 9 2015, to honour the outstanding achievements of Asian professionals nationwide.
Boris Johnson, Mayor of London said: "I am delighted that London is hosting the Asian Professional Awards. For centuries, our vibrant and diverse Asian community has been a vital part of what makes our city so great, contributing to its economic prosperity across a wide variety of sectors and helping to make it the success that it is today."
Winners will be announced on the October 9 at The Asian Professional Awards 2015 ceremony, taking place at the five-star Grange City Hotel, London.
Professor Qing Wang teaches Buyer Behaviour on Warwick Business School's Undergraduate programme and The Diffusion of New Products and Technologies on the MSc Marketing & Strategy.