Why forcing governance rules on firms is a bad idea
14 February 2017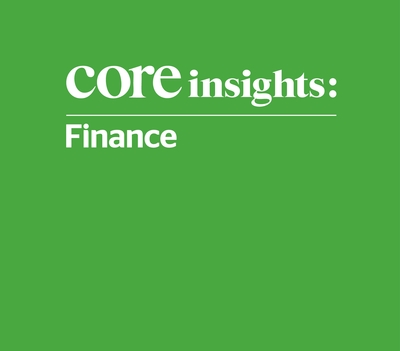 WBS academic argues governance regulations can damage company growth
Onur Tosun believes organic changes to boards are far more beneficial
Dr Tosun used the SOX Act to show the negative impact of regulations
Policymakers should consider firm specific dynamics in new rules
Regulations changing companies' corporate governance harm firm's sales growth, new research has found.
Onur Tosun, Assistant Professor of Finance, warns policymakers forcing firms to change their governance – such as those enforced on firms listed on the NYSE, NASDAQ, and AMEX by the Securities and Exchange Commission (SEC) in 2003 following the Sarbanes-Oxley Act (SOX) – could have disastrous effects on firm performance when compared to allowing them to implement changes organically.
"Enforced rules destroy firm performance on average," said Dr Tosun. "I found firms that had to change their governance to SOX and SEC regulations in 2003 experienced a decrease in return on assets, asset turnover, and sales growth when they were forced to adjust board independence.
"The impact is even more significant when firms have to make bigger adjustments to comply with the new regulation.
"The results are more significant for single segment and smaller firms, and the negative impact of imposed rules on firm performance is also more pronounced for constrained firms."
In the paper Changes in Corporate Governance: Externally Dictated Vs. Organically Determined Dr Tosun looked at firms after the introduction of a variety of corporate governance regulations by the SEC and SOX.
A key proposition suggested by SOX and implemented by SEC was that a majority of the board of directors must be comprised of Independent directors. The legislation impacted all firms on the NYSE, NASDAQ, and AMEX exchanges.
Dr Tosun used these changes as an exogenous shock to identify imposed governance rules, and compare firm performance before and after the changes.
This study covered a time span of 12 years around the SOX Act and SEC rules between 1998 and 2009.
Dr Tosun found a bigger impact on the companies in concentrated industries – industries typically dominated by one or two big players – specifically in high-tech, wholesale and retail sectors, for example IBM, AT&T, Costco and Walmart.
Dr Tosun said: "In such concentrated industries external control mechanisms might not be present due to a lack of competition, so these firms may have developed internal control dynamics for good governance regarding firm specific needs.
"So, if an external ruling is applied such as in the case of SOX, they could be deviated from their optimal level."
Single segment and smaller firms were also severely impacted by this forced structural change.
Do regulations on governance harm firm performance?
"Constrained firms may find it more difficult to make changes because of internal conflict and resistance, as well as, lack of sufficient resources," added Dr Tosun.
"As such, firms with financial distress, high leverage, high stock return volatility, low cash holdings, high growth and high R&D expenses suffered a major performance loss through this externally enforced rule."
Overall, the results imply that affected firms have a lower industry adjusted asset turnover through SOX and SEC dictated changes in board independence, while companies which conduct those changes voluntarily have higher firm performance.
In particular, a one per cent mandated increase in board independence decreases asset turnover by 3.8 per cent. It also reverses the increasing trend in asset turnover among those firms.
Statistically significant and negative findings indicate that firms experience losses in sales revenues after they are forced to increase board independence through SOX and SEC. Specifically, sales growth decreases by 3.5 per cent for those firms after the legislation when the board becomes more independent by one per cent.
Dr Tosun believes policymakers might use the research as guidance when considering such policy changes in the future.
"I suggest policymakers should not propose one uniform rule: in some circumstances they could make special considerations for firms that could be adversely affected," said Dr Tosun.
"They may consider firm specific dynamics while deciding on new legislations to help companies to perform better."
Onur Tosun teaches Corporate Finance on the MSc Business suite of postgraduate programmes as well as Corporate Finance on the Undergraduate programme.
For more articles like this download Core magazine here.