Research supporting evidence use in healthcare commissioning decisions
27 November 2017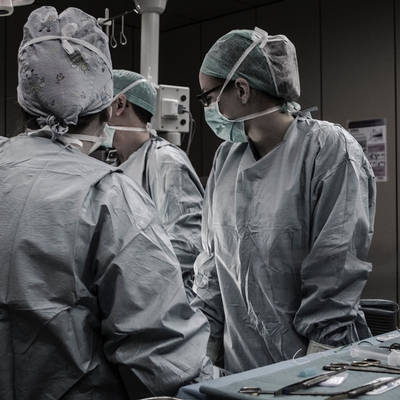 Psychometric tool developed to support Clinical Commissioning Groups (CCGs) to improve their absorptive capacity and ultimately their use of evidence in healthcare commissioning decisions.
In order to move 'from what we know to what we do' in the commissioning of health services, decisions should be underpinned by clinical and pluralist evidence; i.e. more than formal research evidence, but also evidence about patient experience, cost efficiency, and tacit knowledge held by clinical and managerial practitioners. Further, commissioners then need to enact a feedback loop to judge the success of the local service intervention, and so decide whether to scale it up.
A study, to be published in the NIHR Journals Library shortly, led by Professor Graeme Currie, Pro-Dean for Research at Warwick Business School and Deputy Director of the National Institute for Health Research (NIHR) Collaboration for Leadership in Applied Health Research and Care (CLAHRC) West Midlands initiative, reveals that commissioners have insufficient critical review capacity to use evidence to inform decisions.
The study applied a theoretical concept from organisation science, that of absorptive capacity (ACAP). ACAP is synonymous with the term, 'critical review capacity'. Absorptive capacity has four dimensions: acquisition of knowledge; assimilation of knowledge (combining new knowledge with pre-existing knowledge); transformation of knowledge (applying new knowledge to develop a service intervention); exploitation (evaluation of the service intervention towards potential scale up if judged successful).
Findings from this study shows that Clinical Commissioning Group (CCG) led commissioning networks acquire pluralist evidence relatively effectively, but the way this informed decision making was weaker, particularly when considering any decision to scale up promising local innovation. The study also highlighted that certain types of evidence were of 'marginal concern' for commissioners, specifically relating to how patient experience might inform service development.
The research outcomes have been translated in to the development of a psychometric tool for CCG led commissioning networks to use to assess their ACAP, which can be benchmarked against other CCGs. The intention is not that it is used to 'measure' performance, but that it is used as an organisation development tool. The tool has been presented to NHS RightCare at a recent engagement event held at The Shard in London, and they remain interested in maximising this opportunity to engage and collect information from all CCGs in England.
This work will shortly be published in the NIHR Journal series.
This research, together with related research led by Professor Jacky Swan, was used to inform an NIHR Dissemination Centre Highlight 'How commissioners use evidence from research' available here: https://www.dc.nihr.ac.uk/highlights/health-commissioners-research-evidence/about-the-research-on-how-nhs-commissioners-use-research-evidence.htm
For further information please follow the links below:
Improving the Absorptive Capacity (ACAP) of Commissioning Networks for Critical Review of Evidence to Reduce Unplanned Elderly Care Admissions into Acute Hospitals
NIHR Health Services & Delivery Research grant: 12/5002/01 (in-press)
Evidence Use in Healthcare Warwick Business School microsite