Understanding leadership and organization in Kenya health care
18 May 2018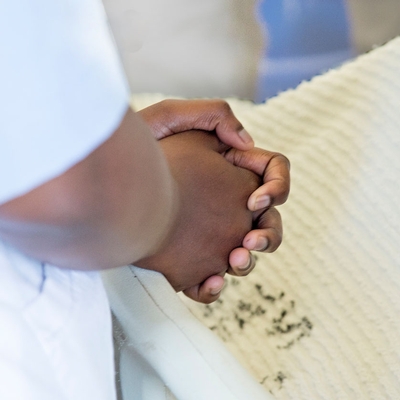 Gerry McGivern, Professor of Organizational Analysis at WBS, has an ongoing research collaboration with colleagues at the KEMRI Wellcome Trust in Kenya, including Prof Mike English (also at the Nuffield Department of Medicine, University of Oxford) and Dr Jacinta Nzinga, who recently completed her PhD at Warwick. We discuss two papers the three recently published, first, about clinical leadership in Kenya, drawing on data from Jacinta's PhD, and, then on a clinical network making evidence-based improvements to Kenyan paediatric health care.
Nzinga, J., McGivern, G. and English, M. (2018) "Examining clinical leadership in Kenyan public hospitals through the distributed leadership lens", Health Policy and Planning (forthcoming)
Clinical leadership is recognised as a crucial element in supporting and strengthening health systems globally, yet its role in low and middle-income countries (LMICs) is poorly understood. Moreover, analysis of clinical leadership often, particularly in LMICs, focuses on individual senior-level leaders, overlooking a wider constellation of middle-level leaders involved in achieving leadership outcomes and the role of context in supporting or undermining related change.
Addressing this oversight by using the theoretical lens of 'distributed leadership' setting, which provides a holistic perspective on leadership as the product of leaders and followers working collectively in particular contexts, the research examined leadership in Kenyan hospitals. To our knowledge, this is the first time the distributed leadership lens has been used to analyse health care in a LMIC setting. Accordingly, the paper provides insights relevant to other health care in other LMICs.
The qualitative case study of two Kenyan public county hospitals found the lens of distributed leadership to be useful in analysing leadership in these settings, although leadership was understood in these local sites as an individualised phenomenon. The distributed leadership lens revealed medical and nursing leadership occurring in parallel, with leadership, overall, being medically-dominated, because only doctors were perceived to have the specialized knowledge and 'expert power' to influence change, particularly among fellow doctors. There was little evidence of inter-professional collaboration, multi-disciplinary teamworking or knowledge sharing due to limited trust, respect and common goal-setting between health professions. The research also found that cultures, practical norms and organisational structures in Kenyan country hospitals constrained and undermined the way leadership was practiced and its potential to improve health care deliver.
The research demonstrates the utility of the distributed leadership lens for analysing health care in LMICs and suggests leadership here needs to be understood as a distributed phenomenon. Accordingly, the authors call for health systems leadership training in LMICs to focus on developing conceptual, analytical and political skills, rather than technical skills and competencies, to move beyond individualised conceptions of leadership to better understand how leadership occurs in practice.
McGivern, G., Nzinga, J. and English, M. (2017) "'Pastoral practices' for quality improvement in a Kenyan clinical network", Social Science & Medicine, 195, 115-122
There has been excitement about the potential of quality improvement (QI) method and techniques for enhancing health care globally, yet the organizational and social barriers to their adoption in practice remain poorly understood. The paper analyses and explains the development of social and organizational processes within a Kenyan paediatric clinical network that convinced professionals to implement a form of evidence-based QI into practice, using the concept of 'pastoral practices'.
Clinical networks connect professions and organizations with the aim of diffusing evidence, best practice, expertise and learning across the health system to drive improvements to the quality of health care. However, such networks rely on leadership influencing change in practice. Gerry McGivern's earlier research on UK clinical networks suggested that network leadership teams could facilitate improvements in health care by constructing a shared evidence-based 'governmentality' in which network members thought about their selves and activities in relation to evidence-based guidelines and what was best for patient populations. He explained this form of leadership using Foucault's concept of 'pastoral power', which, drawing on the metaphor of pastors guiding their congregation to internalise external knowledge.
The new research paper uses the related concept of 'pastoral practices' to explain organization processes supporting implementation of evidence-based QI in the Kenyan paediatric clinical network, explaining four related pastoral practices: 'Constructive practices' constructing evidence-based guidelines, clinical audit and QI techniques suited to the local context. Participating in constructive practices gave the network leaders 'pastoral status', which enabled them to engage in 'inscription practices' - championing, supporting and mentoring guidelines, audit and QI into practice and also created wider constellation of network leaders. The network then facilitated 'collective practices', convening network meetings which brought together the local Kenyan paediatric community to share ideas, which lead to collective championing of evidence-based professionalism. Finally, the network encouraged 'inspection practices', in which network members disciplined themselves and their colleagues to use evidence-based guidelines, audit and QI to improve care, providing a form of lateral accountability.
The paper concludes that 'pastoral practices' provide a useful way of explaining the social and organisational processes convincing professionals underpinning health care improvement and argues that resources are required to build and sustain these practices in LMIC health care settings.