Enriching Britain; culture, creativity and growth
01 September 2017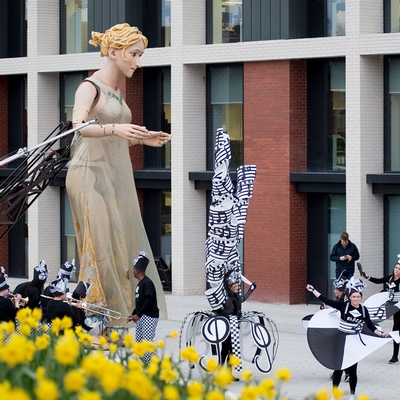 Research co-directed by Jonothan Neelands, Warwick Business School and Eleonora Belfiore, Cultural Policy, informed the Warwick Commission on the future of cultural value and has influenced Government policies on the level of arts funding in the UK. The research revealed a lack of diversity in the cultural and creative industries and low levels of participation in cultural activities amongst socio-economically challenged populations and these challenges have now become national priorities for government intervention and public investment in culture.
The study report attracted much media attention and highlighted that creative and cultural industries make a significant contribution to the UK economy and to the value society places on the arts and culture.
In light of these findings, Jonothan Neelands was appointed as Director of Research Projects for the Creative Industries Federation to undertake a further study on the link between public investment and growth in the creative industries, commissioned by Arts Council England. This study demonstrated that public funding in the arts contributes significantly to the growth of commercial creative industries that in turn boosts the economy. This work has been used by many senior figures to lobby for an increased public investment in the arts and was used in political debates to ultimately inform the 2015 Comprehensive Spending Review.
Jonothan continues his pioneering work in this field and is the academic lead on the Coventry City of Culture 2021. He has also completed a 10-year cultural strategy for Coventry based on new research.
Read more: