Deborah Dean gives evidence in Parliament on the class ceiling in the creative sector
13 August 2019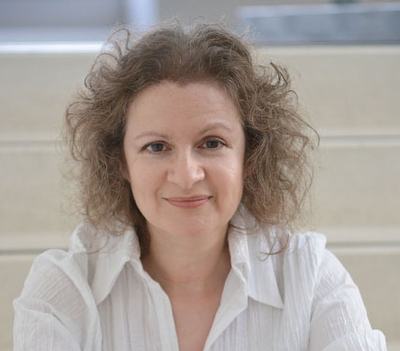 On Tuesday 23 July 2019, Dr Deborah Dean, Associate Professor of Industrial Relations at Warwick Business School, gave evidence in Parliament at the Performers' Alliance All-Party Parliamentary Group (APPG) inquiry into the class ceiling in the creative sector.
The inquiry, which was launched in November 2018, is investigating the barriers that working class performers and other creatives face in the entertainment industry and the challenges of sustaining and maintaining a career. Within this, the inquiry is looking at the industry issue of low or no pay, the short-term and fluctuating nature of work, the barriers faced by parents and carers, and how creative organisations can better support social diversity. The inquiry is aiming to review the effectiveness of current initiatives and provide recommendations for change that can be taken forward by the government and entertainment industry.
Dr Dean, an expert on equality issues in employment, was a witness for the fourth evidence session, alongside performers Stephanie Greer and Linden Walcott-Burton, Paul Fleming, Industrial Organiser for Equity, Sarah Jackson OBE, Chair of Parents & Carers in Performing Arts (PiPA), and Julian Bird, Chief Executive of the Society of London Theatre (SOLT). The Parliamentary panel asking the questions were Tracy Brabin MP, Deidre Brock MP, Baroness Genista McIntosh of Hudnall and the Earl of Clancarty.
Dr Dean discussed her research indicating the different forms class barriers take over time: trying to enter the industry and trying to stay in it are shaped by socio-economic resources which are themselves shaped by gender, ethnicity and disability. Asked for thoughts on policy changes to help actors without the means to sustain themselves between jobs, Dr Dean recommended several changes, including to social security policies such as housing benefit.
Alongside the APPG inquiry, Dr Dean, with colleagues at Queen Mary, University of London and the University of Leicester, is starting a project funded by the Arts and Humanities Research Council in collaboration with Clean Break, the theatre company that works with women and the criminal justice system. She is also writing a play based on her UK, US and continental European research, that speaks to the entertainment industry on gender, age, ethnicity, disability, pay, access to work and career longevity. The play format was chosen to facilitate direct engagement with policymakers, campaign groups and creative industry organisations, and it is hoped that post-performance discussions will be impactful and involve organisations that are not normally in the same place at the same time. You can read more about this project here.
Dr Deborah Dean is Associate Professor of Industrial Relations at Warwick Business School. Her research interests focus on equality issues in employment, contingent work in the entertainment industry, and the interrelation of legal, social and cultural regulation.