Innovation and Quality Management – What are the links?
20 September 2018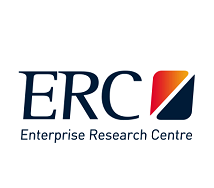 Two new SOTA evidence reviews have been published by Professors Steven Ropen and Nigel Driffield of Enterprise Research Centre, Warwick Business School.
Innovation and Quality Management – What are the links? SOTA No 1
Professor Stephen Roper, Professor of Enterprise and Director of the ERC
TQM and ISO9000 are two of the most widely adopted quality improvement approaches. What does the evidence suggest about the relationship between these quality improvement approaches and firms' innovation outcomes? Internationally, SOTA studies of ISO9000 adoption suggest small positive innovation benefits of 2-13 per cent. International studies of TQM adoption also suggest positive innovation benefits of 4-7 per cent with the strongest benefits arising from the 'soft' elements of TQM related to work practices and cultural change. A lack of both survey and population data mean we have no evidence of the implications of either ISO9000 or TQM for innovation and firm performance in the UK.
How Can We Attract and Retain More Internationally-mobile R&D? SOTA No 3
As the world becomes 'flatter' and firms have more locations available in which to site their activities, more and more locations are chasing the 'holy grail' of attracting high-tech activity, and particularly R&D. This is, however, often in the absence of a clear strategy of how to retain this investment once it has landed, and how to best encourage interactions between internationally mobile capital to maximise the benefits of that investment for a region. This review explores the empirical literature on the location of R&D and other high- tech or innovation-intensive activities and explores the main findings of this in the context of local economic development or inward investment strategies.

It is important to consider the nature of local labour markets in this context. Attracting high-tech investments often requires a degree of migration into a region. Firms recognise that in these activities they are engaged in a 'war for talent' such that earnings growth in these sectors far outstrip more general wage increases. As such, firms need to be convinced that in addition to the pool of labour already in a given location, more can be attracted from elsewhere. This issue is however somewhat at odds with the existing evidence, which focuses on financial incentives or tax policy as the means to attract such investments.