Juha Uotila selected for Strategic Organization: The SO! James G. March Tribute Collection
05 June 2019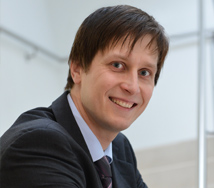 Juha Uotila, Associate Professor of Strategic Management, has been selected for inclusion in Strategic Organization: The SO! James G. March Tribute Collection. James G. March was the Jack Steele Parker Professor of International Management Emeritus at Stanford University and, over a career spanning six decades, introduced and refined many key ideas in organisation and strategic management research. He died in September 2018 at the age of 90. The SO! James G. March Tribute Collection is a special collection of papers, published by Strategic Organization, that draw upon and engage with James G. March's work.
Dr Uotila's paper, Exploration, exploitation, and variability: Competition for primacy revisited, extends March's seminal theoretical work on the effects of exploration and exploitation on firm performance and competition. Dr Uotila's paper shows that under intense competitive conditions, exploitation is often comparatively more vital than exploration. Therefore, when a firm needs to achieve fast, market-winning results, it cannot spend much time exploring but instead needs to choose a course of action and persevere with it, even at the risk of spending resources on an unfruitful course of action.
Speaking on being included in the special collection, Dr Uotila said: "James G. March was one of the most influential organisational scholars in history, and I am honoured that my paper has been chosen to represent the work that builds on his intellectual legacy."
The SO! James G. March Tribute Collection, including Dr Uotila's paper, can be viewed here.
Juha Uotila joined Warwick Business School in September 2012 from Aalto University, Finland. His research interests include innovation strategy, platform and ecosystem strategies, strategic change, organisational adaptation, complexity theory in organisations and technological change in network industries. He teaches on our Undergraduate courses as well as our MSc Marketing & Strategy.