Major new research project to examine the UK Shale Gas Landscape
27 June 2018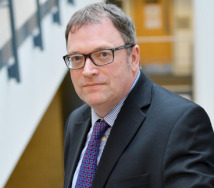 Congratulations to Professor Mike Bradshaw, Warwick Business School, and colleagues from Newcastle University and the British Geological Survey, who have secured a £960,000 (80% FEC) research grant from Natural Environment Research Council (NERC) and Economic and Social Research Councils (ESRC) to assess and monitor the UK Shale Gas Landscape under the unconventional hydrocarbons scheme. NERC and ESRC recognise that unconventional hydrocarbon extraction is a complex issue requiring a holistic approach, encompassing knowledge from both the environmental and social sciences. Seven multi-institution consortium projects will be funded and will commence in summer 2018.
The research project, responding to challenge 1, will commence in July 2018 for 4 years and aims to create a cross-cutting consortium, which will work closely with researchers from the other challenges to produce a series of published review papers summarising up to date knowledge of this evolving complex landscape. The project will develop a conceptual model, incorporating comprehensive knowledge and understanding of the Shale Gas Landscape, enabling predictions about the future of the UK's Shale Gas Landscape and allowing the testing of specific scenarios.
The new research project builds on previous research carried out by Professor Bradshaw under the H2020 M4 Shale Gas project:, and on research on the future role of gas and UK gas security, which has had demonstrated influence and impact on policy, business and debate.
Read also, Professor Bradshaw's latest blog.