Professor Davide Nicolini secures International Partnership Fund
24 September 2018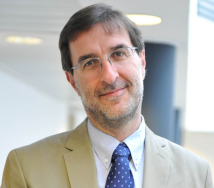 The University of Warwick is committed to supporting our academic colleagues to build and develop international collaborations that will strengthen their research. Every year the University invites applications to our International Partnership Fund, designed to support the development of new and early stage collaborations with leading universities and research institutes around the world.
Professor Davide Nicolini of Warwick Business School (WBS), University of Warwick, has partnered with Professor Rodrigo Ribeiro of Universidade Federal de Minas Gerais in Brazil to secure the fund. This partnership emerged as a result of research affinities between members of the IKON research unit at WBS. The resources will be utilized for bi-lateral visits between academics from the two Universities to strengthen links, identify shared research interests and develop a joint application to a major research funding scheme.
Speaking about the scheme, Professor Simon Swain, Pro-Vice-Chancellor (External Engagement) at the University of Warwick said;
"Through our own funding channels and in partnership with other funding bodies, we are committed to enabling collaborations with the most prestigious universities around the world in order to support the development of high quality, interdisciplinary research."
The International Partnership Fund is administered by International Strategy and Relations. If you would like to find out more about these funding streams or have any queries regarding future applications, please contact Emily Lim, International Partnerships Manager E.Lim@warwick.ac.uk.
For more information about the IKON research unit at WBS, please visit the microsite here.