WBS PhD student and academic win best paper award
31 October 2019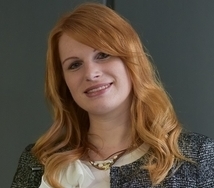 PhD student Christina Wawarta and Professor Sotirious Paroutis have been awarded the inaugural Best Paper Award from the Strategy Practice Interest Group at the Strategic Management Society 39th Annual Conference in Minneapolis.
Their paper, The Role of Strategy Tools in Open Strategy: A Waltz with Deductive and Inductive Practices, looks at how strategy tools are employed in open strategy and draws on an 18-month ethnographic study of a large international automotive supplier. The paper examines how strategy tools can be classed into two types that either facilitate deductive or inductive practices, with the findings showing how an open strategy process with both practices results in more actionable strategies.
The award was presented to Ms Wawarta and Professor Paroutis by the chairs of the Strategy Practice Interest Group, Professor Krsto Pandza of the University of Leeds, and Dr Shenghui Ma of Fudan University. The Interest Group has a particular focus on how strategy contributes to organisational outcomes and the broader institutional environment, as well as the contemporary challenges that professionals and managers face during the strategy process.
Commenting on the award, Ms Wawarta said: "Sotirios and I were very honoured to receive the inaugural Best Paper Award from the Strategy Practice Interest Group at the Annual Conference of the Strategic Management Society this year. The prize is truly special to us because we are its first recipients. Each year the SMS conference attracts a high calibre of strategy research from across the globe - it is fantastic that our paper has been recognised amid the intense competition for its insights on strategy tools in large organisations for academics and managers alike."
The WBS PhD programme provides an environment where research can truly flourish and you can expect to be challenged by new ideas, international perspectives, and practical relevance. To find out more about our PhD programme, please visit the PhD homepage.