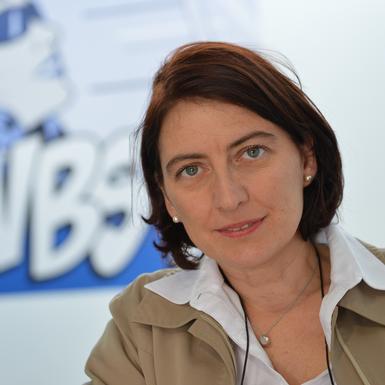 Research Interests
The generation of new ideas, R&D and Patents/IPR; the diffusion of innovations across households, firms and countries; the role of technological change; performance measurement; complementarities in diffusion processes; innovation and industrial policy; applied industrial economics/organization and applied econometrics TS and multivariate analysis.

PhD supervision area: any of the above. Innovations can be technologies, green products, services, practices, etc.
Teaching in 2017-2018
Distance Learning MBA
IB829P: Innovation and Creativity in Organisations
IB829P: Innovation and Creativity in Organisations
Executive MBA
IB829E: Innovation and Creativity in Organisations
IB829E: Innovation and Creativity in Organisations
Executive MBA (London)
IB829L: Innovation and Creativity in Organisations
Full Time MBA
IB829F: Innovation and Creativity in Organisations
Postgraduate Research Business and Management
IB9EK0: Advanced Issues in Strategy and International Business
Biography
Giuliana joined Warwick Business School in September 2012 from the University of Nottingham where she was a Professor and the research director of the Economics and Finance division at the Nottingham University Business School.
She studied statistics and economics at the University of Bologna (Ba), the London School of Economics (MSc) and Warwick University (PhD). She held teaching and research positions in the UK and abroad including Williams College (Massachusetts, USA) and Politecnico of Milano (Managerial Engineering).

Giuliana is a trustee member of the Council of the Royal Statistical Society, a ONS fellow member of the Economic Experts Advisory Group and a member of the Royal Economic Society & Royal Statistical Society joint steering group on economics statistics. Giuliana is also the co-chair of the British Network of Industrial Economists, a member of Innovate CAUCUS and a former member of the Innovation Surveys Advisory Group of the Office for National Statistics and the Business Innovation and Skills department.

She has been awarded a two-year mid-career AIM fellowship and over 10 research projects, five of them sponsored by the ESRC and the EPSRC.

She has been advising and doing research for various governments and private organisations such as the UK department for Business, Energy and Industrial Strategy, the ONS, the Department for Education, NESTA, the NZ Ministry of Business, Innovation and Employment, EUROSTAT, the European Commission, the JRC-Institute of Perspective Technological Studies and the Research Institute on Financial Structures and Economic Development (ISFSE).

Giuliana is the WBS Director of the Doctoral Programmes.
Publications
Journal Articles
Corradini, C., Battisti, G. and Demirel, P. (2016) "Serial innovators in the UK : does size matter?", Industrial and Corporate Change, 25, 1, 23-47
Corradini, C., Demirel, P. and Battisti, G. (2016) "Technological diversification within UK's small serial innovators", Small Business Economics
Battisti, G., Colombo, M. G. and Rabbiosi, L. (2015) "Simultaneous versus sequential complementarity in the adoption of technological and organizational innovations : the case of innovations in the design sphere", Industrial and Corporate Change, 24, 2, 345-382
Battisti, G., Gallego, J., Rubalcaba, L. and Windrum, P. (2015) "Open innovation in services : knowledge sources, intellectual property rights and internationalization", Economics of Innovation and New Technology, 24, 3, 223-247
Battisti, G. and Giulietti, M. (2015) "Tesla is betting on solar, not just batteries", Harvard Business Review
Haynes, K., Grugulis, I., Spring, M., Blackmon, K., Battisti, G. and Ng, I. C. L. (2014) "A two-year stretch : the functions of an identity workspace in mid-career identity work by management academics", Journal of Management Inquiry, Volume 23, Number 4, 379-392
Windrum, Paul, Thompson, Steve and Battisti, Giuliana (2013) "Introduction to the special issue in honour of Peter Swann", Economics of Innovation and New Technology, 22, 3, 219-221
Windrum, P., Thompson, S. and Battisti, G. (2013) "Introduction to the special issue in honour of Peter Swann", Economics of Innovation and New Technology, Volume 22, Number 3, 219-221
Abdul-Majid, M., Saal, D. S. and Battisti, G. (2011) "The impact of Islamic banking on the cost efficiency and productivity change of Malaysian commercial banks", Applied Economics, 43, 16, 2033-2054
Battisti, G. and Stoneman, P. (2010) "How innovative are UK firms? Evidence from the Fourth UK Community Innovation Survey on synergies between technological and organizational innovations", British Journal of Management, Vol.21, No.1, 187-206
Battisti, G., Mourani, A. and Stoneman, P. (2010) "Causality and a firm-level innovation scoreboard", Economics of Innovation and New Technology, 19, 1, 7-26
Abdul-Majid, M., Saal, D. S. and Battisti, G. (2010) "Efficiency in Islamic and conventional banking : an international comparison", Journal of Productivity Analysis, 34, 1, 25-43
De Witte, K., Thanassoulis, E., Simpson, G., Battisti, G. and Charlesworth-May, A. (2010) "Assessing pupil and school performance by non-parametric and parametric techniques", Journal of the Operational Research Society, Vol.61, No.8, 1224-1237
Abdul-Majid, M., Saal, D. S. and Battisti, G. (2010) "Efficiency and total factor productivity change of Malaysian commercial banks", The Service Industries Journal, Volume 31, Number 13, 2117-2143
Battisti, G., Canepa, A. and Stoneman, P. (2009) "e-Business usage across and within firms in the UK : profitability, externalities and policy", Research Policy, Vol.38, No.1, 133-143
Battisti, G. and Iona, A. (2009) "The intra-firm diffusion of complementary innovations : evidence from the adoption of management practices by British establishments", Research Policy, 38, 8, 1326-1339
Battisti, G. and Iona, A. (2009) "The UK productivity gap in the service sector : do management practices matter?", International Journal of Productivity and Performance Management, Volume 58, Number 8, 727-747
Giuliana Battisti (2008) "Innovations and the economics of new technology spreading within and across users : gaps and way forward", Journal of Cleaner Production, 16, 1, S22-S31
Battisti, G. and Stoneman, P. (2007) "The prices of material and intermediate inputs in UK manufacturing : identifying the contributions of world prices and domestic factor costs", Applied Economics, Vol.39, No.7-9, 859-882
Battisti, G., Hollenstein, H., Stoneman, P. and Woerter, M. (2007) "Inter and intra firm diffusion of ICT in the United Kingdom (UK) and Switzerland (CH) an internationally comparative study based on firm-level data", Economics of Innovation and New Technology, 16, 8, 669-687
Battisti, G. and Stoneman, P. (2005) "The intra-firm diffusion of new process technologies", International Journal of Industrial Organization, 23, 1-2, 1-22
Edwards, T., Battisti, G. and Neely, A. (2004) "Value creation and the UK economy : a review of strategic options", International Journal of Management Reviews, 5-6, 3-4, 191-213
Battisti, G. and Stoneman, P. (2003) "Inter- and intra-firm effects in the diffusion of new process technology", Research Policy, 32, 9, 1641-1655
Battisti, G. and Pietrobelli, C. (2000) "Intra-industry gaps in technology and investments in technological capabilities : firm-level evidence from Chile", International Review of Applied Economics, 14, 2, 253-269
Stoneman, P. and Battisti, G. (2000) "The role of regulation, fiscal incentives and changes in tastes in the diffusion of unleaded petrol", Oxford Economic Papers, 52, 2, 326-356
Stoneman, P. and Battisti, G. (1998) "Fiscal incentives to consumer innovation : the use of unleaded petrol in Europe", Research Policy, 27, 2, 187-213
Battisti, G. and Stoneman, P. (1998) "The diffusion of unleaded petrol : an Anglo-Italian comparison", Labour, 12, 2, 255-278
Stoneman, P. and Battisti, G. (1997) "Intra-firm diffusion of new technologies : the neglected part of technology transfer", International Journal Of Industrial Engineering-Applications And Practice, 4, 4, 270-282
Giuliana Battisti (1996) "Il progresso Tecnico, la Crescita Economica e le Fonti di Finanziamento all'Innovazione Tecnologica Italiana: 1970-92", Studi di Economia e Diritto, Italy, 2, 147-187
Book Items
Battisti, G., Dwivedi, Y. K., Kuah, A. T. H. and Lages, C. R. (2014) "Service measurement and definition : challenges and limitations", Oxford University Press, Oxford
Stoneman, P. and Battisti, G. (2010) "The diffusion of new technology", 2, 733-760, Elsevier/North-Holland, Amsterdam ; Boston
Battisti, G., Colombo, M. and Rabbiosi, L. (2005) "Effetti di Complementarità nei Processi di Diffusione Simultanea delle Innovazioni Tecnologiche ed Organizzative", 301, Franco Angeli,
Stoneman, P. and Battisti, G. (2002) "The role of regulation fiscal incentives and changes in tastes in the diffusion of unleaded petrol", Blackwell Publishers, Oxford
Giuliana Battisti (1997) "Financing technological innovation in Italy : sources, governmental support and productivity growth", 349-392, Ashgate, Aldershot ; Brookfield USA
Reports