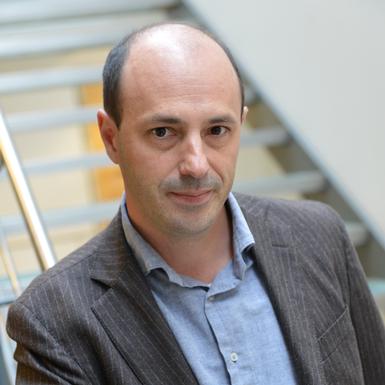 Research Interests
European integration and industrial relations, including both multinational companies going East, and employees going West. Currently comparing industrial relations and internationalisation in the six largest EU countries.
Teaching in 2013-2014
Industrial Relations & Managing Human Resources
IB96L0 Comparative Employment Relations
International Employment Relations
IB96R0 Transnational Employment Relations
Undergraduate
IB4050 Business and Society in Contemporary Europe
IB4090 Business and Society in Contemporary Germany
Biography
Guglielmo Meardi arrived to Warwick in 1999, after studying in Italy, France and Poland. He has held visiting positions at the Hungarian, Polish and Slovenian Academies of Sciences, and at universities in Belgium, Canada, France, Germany, Italy, Poland and Spain. He is a member of the editorial boards of "European Journal of Industrial Relations", "Emecon", "Industrielle Beziehungen", "Sociopedia" (encyclopedia of the International Sociological Association) and (until 2010) "Work, Employment and Society". He led the organisation of the Work, Employment and Society Conference at Warwick in 2013.
Recent Publications [all...]
Journal Articles
Books
Book Chapters
Meardi, G.. "Systems of Employment Relations in Central Eastern Europe"
The transformations of employment relations (2013): 69-87.
Prof. Guglielmo G Meardi. "Europäische Arbeitsbeziehungen unter internationalem Druck – Ein Sechs-Länder-Vergleich"
Arbeitsbeziehungen, Wirtschafts- und Sozialpolitik unter den Bedingungen der Globalisierung und Europäischen Integration (2013)
Prof. Guglielmo G Meardi. "The State"
The Oxford Handbook of Employment Relations (2013)
Prof. Guglielmo G Meardi. "A Canadian Immigration Model for Europe? Labour Market Uncertainty and Migration Policy in Canada, Germany and Spain"
Uncertainty and Risk in the Labour Market: A Treatise on the Performance and Governance of Social Models (2013)
Meardi, G.. "Industrial relations after European state traditions?"
Economy and Society in Europe (2012): 100-123.
Meardi, G., Strohmer, S. and Traxler, F.. "MNC social transfers to CEE: British, US, Austrian and German Experiences Reviewed"
Globalising employment relations (2011): 29-44.
Meardi, G.. "Labour mobility, union immobility? Trade Unions and migration in the EU"
(Post)transformational migration: inequalities, welfare state, and horizontal mobility (2011): 77-97.
Marginson, P. and Meardi, G.. "Multinational companies: transforming national industrial relations?"
Industrial relations: theory and practice (2010)9: 207-230.
Gardawski, J. and Meardi, G.. "Keep trying? Polish failures and half-successes in social pacting"
Social Pacts in Europe (2010): 371-394.
Meardi, G.. "Lights and shadows of employee participation in the new EU member states"
The ambivalent character of participation: new tendencies in worker participation in Europe (2010): 211-221.