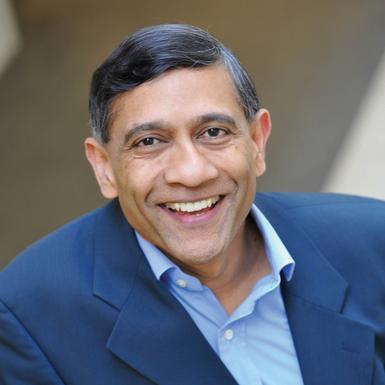 Research Interests
Design and use of information systems; social media and virtual teams; digital innovation, creativity and interdisciplinary collaboration; and practice theory.
Teaching in 2016-2017
Information Systems Management & Innovation
IB96E0: Digital Business Strategy
IB94C0: Dissertation MSISMI
IB96H0: Knowledge, Work and Innovation
Research Students
IB9EE0: Innovation in the Digital Age
Biography
Previously Reader in Information Systems at the School of Management, University of Bath. Held Visiting faculty positions in the Department of Information and Computer Science at the University of California Irvine and in the Department of Computer Information Systems at Georgia State University. Earned his PhD in Management Information Systems from the University of Cambridge, Department of Engineering. Wide ranging industrial experience with Ford of Europe and Nestlé. Fully qualified Chartered Management Accountant. Senior Editor, Journal of the Association for Information Systems (JAIS). Associate Editor, European Journal of Information Systems (EJIS). Editorial Board member of Information Technology and People and Scandinavian Journal of Information Systems. Currently principal investigator on ESRC funded studies: Interdisciplinary collaboration in computer games development; and Pricing innovation - developing business models for emerging digital innovations.
Publications
Journal Articles
Bernardi, R., Constantinides, P. and Nandhakumar, J. (2016) "Challenging dominant frames in policies for IS innovation in healthcare through rhetorical strategies", Journal of the Association for Information Systems, 18, 2, 3
Mohajerani, A., Baptista, J. and Nandhakumar, J. (2015) "Exploring the role of social media in importing logics across social contexts : the case of IT SMEs in Iran", Technological Forecasting and Social Change, Volume 95, 16-31
Scarbrough, H., Panourgias, N. S. and Nandhakumar, J. (2015) "Developing a relational view of the organizing role of objects : a study of the innovation process in computer games", Organization studies, 36, 2, 197-220
Panourgias, N. S., Nandhakumar, J. and Scarbrough, H. (2014) "Entanglements of creative agency and digital technology : a sociomaterial study of computer game development", Technological Forecasting and Social Change, Volume 83, 111-126
Subramaniam, N., Nandhakumar, J. and Baptista, J. (2013) "Exploring social network interactions in enterprise systems : the role of virtual co-presence", Information Systems Journal, Volume 23, Number 6, 475-499
Nandhakumar, J., Panourgias, N. and Scarbrough, H. (2013) "From knowing it to "getting it" : envisioning practices in computer games development", Information Systems Research, Volume 24, Number 4, 933-955
Nandhakumar, J. and Scarbrough, H. (2011) "Open sources? : a commentary on 'IS research methods: inclusive or exclusive?'", Journal of Information Technology, Vol.26, No.4, 302-303
Nandhakumar, J. and Baskerville, R. (2011) "Moderating a discourse on the moderating effects in the study of top management support", European Journal of Information Systems, Vol.20, No.6, 691-692
Mattila, M., Nandhakumar, J., Hallikainen, P. and Rossi, M. (2011) "Role of enterprise systems in organizational transformation", Engineering Management Journal, 23, 3, 8-12
Joe Nandhakumar (2010) "Contrarian information systems studies", European Journal of Information Systems, Vol.19, No.6, 687-688
Shoib, G. and Nandhakumar, J. (2009) "Using social theory to make sense of IS: what's it all about?", Information Technology & People, Vol.22, No.1, 5-8
Stacey, P. and Nandhakumar, J. (2009) "A temporal perspective of the computer game development process", Information Systems Journal, Vol.19, No.5, 479-497
Nandhakumar, J. and Ignatiadis, I. (2009) "The Effect of ERP system workarounds on organizational control: an interpretivist case study", Scandinavian Journal of Information Systems, Vol.21, No.3, 59-90
Brown, A. D. (. D., Stacey, P. and Nandhakumar, J. (2008) "Making sense of sensemaking narratives", Human Relations, Vol.61, No.8, 1035-1062
Stacey, P. and Nandhakumar, J. (2008) "Opening up to agile games development", Communications of the ACM, Vol.51, No.12, 143-146
Baskerville, R. and Nandhakumar, J. (2007) "Activating and perpetuating virtual teams: now that we're mobile, where do we go?", IEEE Transactions on Professional Communication, Vol.50, No.1, 17-34
Ignatiadis, I. and Nandhakumar, J. (2007) "The impact of enterprise systems on organizational resilience", Journal of Information Technology, Vol.22, No.1, 36-43
Ignatiadis, I. and Nandhakumar, J. (2007) "The Impact of Enterprise Systems on Organizational Control and Drift", International Journal of Enterprise Information Systems, Vol.3, No.3, 36-51
Ashleigh, M. J. and Nandhakumar, J. (2007) "Trust and technologies : implications for organizational work practices", Decision Support Systems, 43, 2, 607-617
Davison, R., Nandhakumar, J. and Baskerville, R. (2006) "Durability of online teamworking : patterns of trust", Information Technology & People, 19, 4, 371-389
Nandhakumar, J., Rossi, M. and Talvinen, J. (2005) "The dynamics of contextual forces of ERP implementation", The Journal of Strategic Information Systems, 14, 2, 221-242
Shoib, G. and Nandhakumar, J. (2003) "Cross-cultural IS adoption in multinational corporations : a study of rationality", Information Technology for Development, 10, 4, 249-260
Nandhakumar, J. and Montealegre, R. (2003) "Guest editorial Social and organizational aspects of internet-based information systems", Information Systems Journal, 13, 2, 109-112
Joe Nandhakumar (2002) "Managing time in a software factory : temporal and spatial organization of IS development activities", The Information Society, 18, 4, 251-262
Nandhakumar, J. and Jones, M. (2002) "Development gain? Participant observation in interpretive management information systems research", Qualitative Research, 2, 3, 323-341
Schwarz, M. and Nandhakumar, J. (2002) "Conceptualizing the development of strategic ideas : a grounded theory analysis", British Journal of Management, 13, 1, 67-82
Nandhakumar, J. and Jones, M. (2001) "Accounting for time : managing time in project-based teamworking", Accounting, Organizations and Society, 26, 3, 193-214
Nandhakumar, J. and Jones, M. (1997) "Too close for comfort? Distance and engagement in interpretive information systems research", Information Systems Journal, 7, 2, 109-131
Joe Nandhakumar (1996) "Design for success? Critical success factors in executive information systems development", European Journal of Information Systems, 5, 1, 62-72
Book Items
Stacey, P. and Nandhakumar, J. (2011) "Emotional Journeys in Game Design Teams", Chapter 14, 220-236, I G I Global, Hershey, PA
Ignatiadis, I. and Nandhakumar, J. (2009) "Enterprise Systems, Control and Drift", Chapter 16, 317-343, I G I Global, Hershey, PA