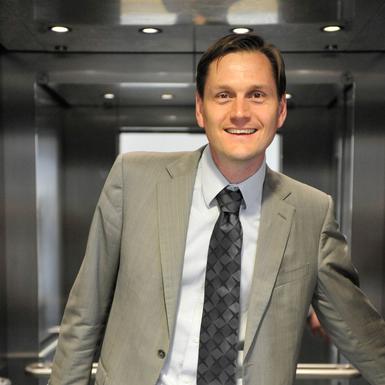 Research Interests
The strategic management of larger firms, especially management innovation, open innovation and outsourcing / offshoring strategies. Focus on how these phenomena occur and influence performance outcomes.
Current research projects include analysis of key historical management innovations; conceptualization of the outsourcing process; large scale analysis of effect of knowledge sourcing and knowledge protection on product innovation; offshoring of knowledge intensive business services.
PhD students are working on different aspects of outsourcing, offshoring and link between generic organizational configurations & dynamic capabilities and firm performance.
My Google Scholar profile is here: http://scholar.google.com/citations?user=FLqq3eYAAAAJ&hl=en
Biography
Michael Mol is a Professor of Strategic Management, having joined WBS as an associate professor in 2009. Previously he served on the faculties of London Business School, Henley Business School and Nijmegen School of Management, after obtaining a PhD from RSM Erasmus University. Michael's work on (global) strategy has been published widely in leading academic journals like Academy of Management Review (where he won the prestigious best article award), Journal of the Academy of Marketing Science, Organization Studies, Research Policy, and Strategic Management Journal. He serves on the editorial boards of various journals such as Global Strategy Journal, Journal of International Business Studies, and Management and Organization Review. His work on innovative management practices and sourcing strategy has had significant impact on practice. He has been an adviser to private companies and public sector bodies and a speaker at business conferences across Europe and has appeared in a variety of news media such as the BBC and Financial Times.
Recent Publications [all...]
Journal Articles
Books
Book Chapters
Mol, M. J. and Birkinshaw, J.. "Management innovation and the multinational corporation"
The past, present and future of international business and management (2010): 479-496.
Kotabe, M., Mol, M. J. and Murray J. Y.. "Global sourcing strategy"
The SAGE handbook of international marketing (2009)14: 288-302.
Kotabe, M., Murray, J. Y. and Mol, M. J.. "Global sourcing strategy and performance: a 'fit' versus 'balance' perspective"
International business scholarship: AIB fellows on the first 50 years and beyond (2008): 259-277.
Kotabe, M. and Mol, M.J.. "International sourcing strategies: Redressing the balance."
Handbook of Global Supply Chain Management (2007): 393-405.