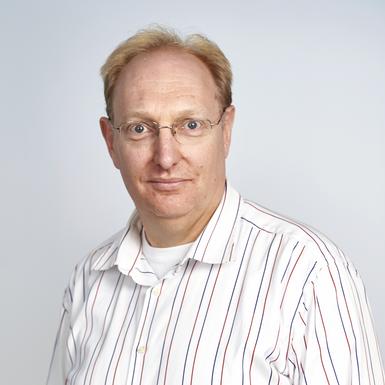 Research Interests
Since my PhD my main area of research has been the economics of international business. The focus of this is the nexus between firm strategy, such as location decisions, and local responses seeking to influence this in both home and host country.



Some recent externally funded projects:
Leverhulme Fellowship: inward investment and local economic development: 2013 -2015.

ESRC: Who really gains from inward investment
(http://www.esrc.ac.uk/my-esrc/grants/RES-000-22-0468/read)

ESRC: Maximising the benefits of inward investment. (A follow on award working with GBSLEP and Business Birmingham):
(http://www.esrc.ac.uk/my-esrc/grants/ES.J020583.1/read)

ESRC: FDI, governance and firm performance.
(http://www.esrc.ac.uk/my-esrc/grants/RES-062-23-0986/read)

OECD: The location of high technology activity.
(http://www.oecd.org/gov/regional-policy/45256902.pdf)

BIS Foresight: The future of inward investment in manufacturing, part of the BIS foresight report into the future of manufacturing.
(https://www.gov.uk/government/publications/future-manufacturing-foreign-direct-investment-trends)

Teaching in 2017-2018
Distance Learning MBA
IB8180: International Business
Executive MBA
IB9S10: International Business
International Business
IB9EU0: Research in International Business
Biography
I am a Professor of International Business at Warwick Business School, having held a similar post at Aston Business School for 10 years.

I am also Deputy Pro Vice Chancellor for Regional Engagement.As well as pursuing academic research, I also work with a number of stakeholders, both locally and nationally on issues relating to inward investment and economic development. I was on the Executive for the (Heseltine) Greater Birmingham Project with the Greater Birmingham and Solihull Local Enterprise Partnership, and held a similar role in the production of the Strategic Economic Plan.

I am on the editorial review board of the Journal of International Business Studies, and was a member of the Management and Business Panel for REF2014.
More generally, I have held 5 ESRC awards, and have carried out research and consultancy projects for UNCTAD, OECD, World Bank, European Commission, and in the UK several Government Departments including UKTI and BIS, and several local Regional Development bodies in the UK and elsewhere.

Publications
Journal Articles
Driffield, N. L., Pereira, V. and Temouri, Y. (2017) "Does offshore outsourcing impact home employment? Evidence from service multinationals", Journal of Business Research
Delis, A., Driffield, N. L. and Temouri, Y. (2017) "The global recession and the shift to re-shoring : myth or reality?", Journal of Business Research
Bhaumika, S. K., Driffield, N. L. and Zhou, Y. (2016) "Country specific advantage, firm specific advantage and multinationality – sources of competitive advantage in emerging markets : evidence from the electronics industry in China", International Business Review, 25, 1, 165-176
Driffield, N. L., Love, J. H. and Yang, Y. (2016) "Reverse international knowledge transfer in the MNE : (where) does affiliate performance boost parent performance?", Research Policy, 45, 2, 491-506
Crotty, J., Driffield, N. L. and Jones, C. (2016) "Regulation as country specific (dis-)advantage : smoking bans and the location of FDI in the tobacco industry ", British Journal of Management, 27, 3, 464-478
Temouri, Y., Driffield, N. L. and Bhaumik, S. K. (2016) "A strategic perspective of cross-listing by emerging market firms : evidence from Indonesia, Mexico, Poland and South Africa", Journal of International Management, 22, 3, 265-279
Driffield, N. L., Mickiewicz, T. and Temouri, Y. (2016) "Ownership control of foreign affiliates : a property rights theory perspective", Journal of World Business, 51, 6, 965-976
Driffield, N. L., Love, J. H. and Yang, Y. (2014) "Technology sourcing and reverse productivity spillovers in the multinational enterprise : global or regional phenomenon?", British Journal of Management, Volume 25, Supplement S1, S24-S41
Driffield, N. L., Jones, C. and Crotty, J. (2013) "International business research and risky investments, an analysis of FDI in conflict zones", International Business Review, Volume 22, Number 1, 140-155
Yang, Y., Martins, P. S. and Driffield, N. L. (2013) "Multinational performance and the geography of FDI : evidence from 46 Countries", Management International Review, Volume 53, Number 6, 763-794
Driffield, N. L., Mickiewicz, T. and Temouri, Y. (2013) "Institutional reforms, productivity and profitability : from rents to competition?", Journal of Comparative Economics, 41, 2, 583-600
Coricelli, F., Driffield, N. L., Pal, S. and Roland, I. (2012) "When does leverage hurt productivity growth? A firm-level analysis", Journal of International Money and Finance, Volume 31, Number 6, 1674-1694
Driffield, N. L., Love, J. H. and Menghinello, S. (2010) "The multinational enterprise as a source of international knowledge flows : direct evidence from Italy", Journal of International Business Studies, Volume 41, Number 2, 350-359
Driffield, N. L. and Pal, S. (2010) "Evolution of capital structure in east Asia : corporate inertia or endeavours?", Journal of the Royal Statistical Society: Series A (Statistics in Society) , Volume 173, Number 1, 1-29
Menghinello, S., De Propris, L. and Driffield, N. L. (2010) "Industrial districts, inward foreign investment and regional development", Journal of Economic Geography, Volume 10, Number 4, 539-558
Driffield, N. L., Love, J. H. and Taylor, K. (2009) "Productivity and labour demand effects of inward and outward foreign direct investment on UK industry", The Manchester School, Volume 77, Number 2, 171-203
Bhaumik, S., Driffield, N. L. and Pal, S. (2009) "Does ownership structure of emerging-market firms affect their outward FDI? The case of the Indian automotive and pharmaceutical sectors", Journal of International Business Studies, Volume 41, Number 3, 437-450
Driffield, N. L. and Love, J. H. (2007) "Linking FDI motivation and host economy productivity effects: conceptual and empirical analysis", Journal of International Business Studies, Volume 38, Number 3, 460-473
Driffield, N. L. and Love, J. H. (2006) "Does the motivation for foreign direct investment affect productivity spillovers to the domestic sector?", Applied Economics Quarterly, Volume 52, Number 1, 3-28
Driffield, N. L. and Love, J. H. (2005) "Intra-industry foreign direct investment, uneven development and globalisation : the legacy of Stephen Hymer", Contributions to Political Economy, Volume 24, Number 1, 55-78
Driffield, N. L. and Love, J. H. (2005) "Who gains from whom? Spillovers, competition and technology sourcing in the foreign-owned sector of UK manufacturing", Scottish Journal of Political Economy, Volume 52, Number 5, 663-686
Driffield, N. L. and Love, J. H. (2003) "Foreign direct investment, technology sourcing and reverse spillovers", The Manchester School, Volume 71, Number6, 659-672
Book Item
Driffield, N. L., Henry, M. and Love, J. H. (2008) "Trade, technology transfer, and productivity spillovers", Volume 4, 75-94, Lit ; Global Book Marketing [distributor], Berlin ; London
Reports
Driffield, N. L. and Love, J. H. (2009) "Growing inward and indigenous investment in the MCR"
Hart, M., Driffield, N. L., Roper, S. and Mole, K. (2008) "Evaluation of regional selective assistance (RSA) and its successor, selective finance for investment in England (SFIE) ", March 2008, Paper No.2