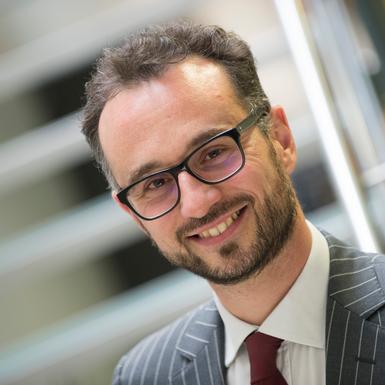 Research Interests
Pietro's research and consulting interests focus on:

Performance management and improvement: Pietro has undertaken research on the design, use and impact of performance measurement systems, and on the introduction of performance improvement initiatives in private and public sector organizations. His research papers have been published in leading academic journals such as Public Administration Review, the International Journal of Operations and Production Management, Long Range Planning, and Management Accounting Research.

Innovation management: Pietro has worked in the areas of design management and new product development. His research has resulted in publications on the Journal of Product Innovation Management, the Journal of the Academy of Marketing Science, and Research Technology Management.

Currently, he is looking at how design and design thinking can trigger incremental and radical innovation, and how performance measurement systems can help organizations learn and improve in dynamic contexts.
Teaching in 2016-2017
Emirates: Leadership Development Programme
IB9FH0: Building Organisational Capability
Executive MBA
IB9BY0: Managing Organisational Performance
Executive MBA (London)
IB9BYL: Managing Organisational Performance
MSc Business
IB96X0: Leading the Knowledge Based Organisation
Management
IB98A0: Design in Business
Undergraduate
IB3A90: Design in Business
Biography
Pietro is Associate Professor of Organizational Performance at Warwick Business School. He was awarded a PhD and a Master by Research in Management from Cranfield School of Management, and a Master in Management and Production Engineering from the Politecnico di Milano. Pietro is a founding member of the Evidence-based management collaborative in the US, and worked as a Research Fellow for the Advanced Institute of Management (AIM) Research in London.
Pietro has worked with, and consulted to, a number of organizations, including Amec, BAT, BP, British Energy, KLM, Morgan Carbon, Orange, Shell, Veolia Water, Wartsila, Council of Europe, UK Department of Health, House of Lords, National Audit Office, UAE Government and the United Nations. In 2010-2011 he worked as Director of the Italian Commission for public sector evaluation in Rome.
Pietro has lectured in over a dozen European academic institutions. He speaks fluent English, Italian, French and Spanish.
Publications
Journal Articles
Book Items
Book