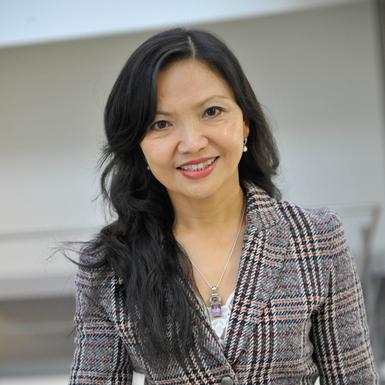 Research Interests
Marketing research methods and consumer adoption intention for the high risk and high reward realm of radically new products; the co-evolution of consumer learning and firm strategies and capabilities; customer relationship marketing for services industry; innovative capabilities and branding strategies of Chinese high-tech firms.
Biography
Professor Qing Wang was previously a faculty member at SPRU, Sussex University before joining Warwick Business School in 2000. She held visiting professor positions at several universities including Fuqua School of Business, Duke University (2004-5), Tsinghua School of Economics and Management, Tsinghua University (2002-3), and Insead, Singapore (2009). Professor Qing Wang is a Fellow of the Royal Society of Medicine in the UK, Academic Member of the Marketing Science Institute in the U.S. and External Expert for China's National Research Centre for Technological Innovation. She is Member of the Association for Consumer Research (ACR) and European Marketing Academy (EMAC). She published in leading refereed journals including Journal of Marketing Research, Journal of Product Innovation Management, and Research Policy. She is the Director of the MICE (Marketing, Innovation and the Chinese Economy) network and is Associate Editor of Journal of Research in Interactive Marketing and International Journal of China Marketing. She has consulted for companies in the UK, US and China.
Recent Publications [all...]
Journal Articles
Wang, Q. and Shukla, P. ""Linking sources of consumer confusion to decision satisfaction: the role of choice goals","
Psychology & Marketing 30 (April) (2013)
Yan Yang, Qing Wang, Hengyuan Zhu and Guisheng Wu. "What Are the Effective Strategic Orientations for New Product Success under Different Environments? An Empirical Study of Chinese Businesses"
Journal of Product Innovation Management 29 (2012): 166-179.
Wang, Q., Collinson, S. and Wu, X.. "The rise of Chinese technology-based firms: new institutional and market contexts for innovation"
International Journal of Innovation Management 14 (2010): v-x.
Wang, Q., Alexander, A. and Lynch, J. G., Jr.. "After the box has been opened: goal orientation as the driver of new product usage and the moderating effects of product knowledge and perceived newness"
Advances In Consumer Research 37 (2010)
Hengyuan Zhu, Qing Wang and Ligang Yan. "Are consumers what they consume? - Linking lifestyle segmentation to product attributes: an exploratory study of the Chinese mobile phone market"
Journal of Marketing Management 25 (2009): 295-314.
Alexander, D. L., Lynch, J. G., Jr. and Wang, Q.. "As time goes by: do cold feet follow warm intentions for really new versus incrementally new products?"
Journal of Marketing Research 45 (2008): 307-319.
Wang, Q., Dacko, S. and Gad, M.. "Factors influencing consumers evaluation and adoption intention of really-new products or services: prior knowledge, innovativeness and timing of product evaluation"
Advances In Consumer Research 35 (2008): 416-422.
Leong Yow Peng and Qing Wang. "Effects of Customer Beliefs on Relationship Marketing Tactics and Customer Attitude on Switching Intention in a Competitive Service Industry"
Advances In Consumer Research VII (2007): 293-303.
Nick von Tunzelmann and Qing Wang. "Capabilities and Production Theory"
Structural Change and Economic Dynamics 18 (2007): 192-211.
Leong Yow Peng and Qing Wang. "Impact of Relationship Marketing Tactics on Stayers and Switchers in a competitive Service Industry"
Journal of Marketing Management 22 (2006): 25-59.
Qing Wang. "Chinas Leap into the Information Age: Innovation and Organisation in the Computer Industry"
Technovation (2004): 173-174.
Nick von Tunzelmann and Qing Wang. "An Evolutionary View of Dynamic Capabilities"
Economie Appliquee 6 (2003): 33-64.
Qing Wang. "Consumer Learning Through Using and the Role of Prior Knowledge in the Situation of Really New Products"
Advances In Consumer Research VI (2003): 376-380.
Qing Wang and Elisa Montaguti. "R&D/marketing interface and new product entry strategy"
Marketing Intelligence And Planning 20 (2002): 82-85.
Qing Wang. "Chinas industrial technology: market reform and organisational change"
Research Policy 30 (2001): 1160-1161.
Qing Wang and von Tunzelmann, N. "Complexity and the functions of the firm: breadth and depth"
Research Policy 29 (2000): 805-818.
Book Chapters
Wang, Q.. "Understanding consumer responses to innovations"
Gaining momentum: managing the diffusion of innovations (2010)6: 195-214.
Mutum, D. and Qing, W.. "Consumer generated advertising in blogs"
Handbook of research on digital media and advertising: user generated content consumption (2010)13: 248-261.
Qing Wang and von Tunzelmann N. "Innovation Process in Complex Product Systems in China"
China's future in the knowledge economy: Engaging the new world (2002): 120-131.
Qing Wang and von Tunzelmann N. "A Study of the R&D/marketing Interface Using SAPPHO Methodology"
New Technology-based Firms in the 1990s, Vol. 5 (1998): 152-168.