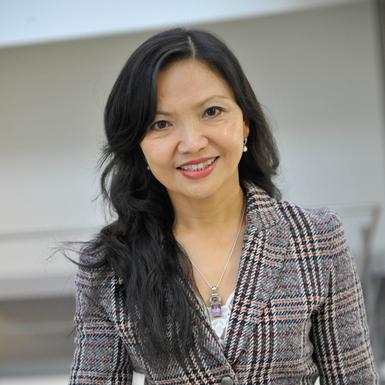 Research Interests
My research interests can be divided into three main areas. The first area investigates the links between firm's marketing capabilities and innovation capabilities under different environment and my work in this area have been published in Journal of Product Innovation Management, Research Policy, etc. My current project in this area studies the capabilities of Chinese enterprises competing in the west through brands. The second area focueses on consumer adoption of radically new products and services both before and after purchase and my work in this area have been published in Journal of Marketing Research, Psychology & Marketing. My current project in this area examines the influence of goal-oriented anticipatory affect on post adoption new product usage. My third area of work examines how luxury brand consumption as part of the leverhulme Luxury Network. My current project investigates how newly rich build self identity through luxury brand consumption in the context of highly dynamic economy like China and India.
Teaching in 2015-2016
Marketing & Strategy
IB9W90: The Diffusion of New Products and Technologies
Undergraduate
IB3260: Buyer Behaviour
IB3120: Project (Full weight)
Biography
Professor Qing Wang was previously a faculty member at SPRU, Sussex University before joining Warwick Business School in 2000. She held visiting professor positions at several universities including Fuqua School of Business, Duke University (2004-5), Tsinghua School of Economics and Management, Tsinghua University (2002-3), and Insead, Singapore (2009). Professor Qing Wang is a Fellow of the Royal Society of Medicine in the UK, Academic Member of the Marketing Science Institute in the U.S. and External Expert for China's National Research Centre for Technological Innovation. She is Member of the Association for Consumer Research (ACR) and European Marketing Academy (EMAC). She published in leading refereed journals including Journal of Marketing Research, Journal of Product Innovation Management, and Research Policy. She is the Director of the MICE (Marketing, Innovation and the Chinese Economy) network and is Associate Editor of Journal of Research in Interactive Marketing and International Journal of China Marketing. She has consulted for companies in the UK, US and China.
Publications
Journal Articles
Wang, Q. and Shukla, P. (2013) "Linking sources of consumer confusion to decision satisfaction : the role of choice goals" , Psychology & Marketing , 30 , 295-304
Yang, Y., Wang, Q., Zhu, H. and Wu, G. (2012) "What are the effective strategic orientations for new product success under different environments? An empirical study of Chinese businesses" , Journal of Product Innovation Management , Vol.29 , 166-179
Wang, Q., Collinson, S. and Wu, X. (2010) "Editorial — The rise of Chinese technology-based firms: new institutional and market contexts for innovation" , International Journal of Innovation Management , Vol.14 , v-x
Wang, Q., Alexander, A. and Lynch, J. G. (2010) "After the box has been opened: goal orientation as the driver of new product usage and the moderating effects of product knowledge and perceived newness" , Advances in Consumer Research , Vol.37
Zhu, H., Wang, Q., Yan, L. and Wu, G. (2009) "Are consumers what they consume? - Linking lifestyle segmentation to product attributes: an exploratory study of the Chinese mobile phone market" , Journal of Marketing Management , Vol.25 , 295-314
Alexander, D. L., Lynch, J. and Wang, Q. (2008) "As time goes by : do cold feet follow warm intentions for really new versus incrementally new products?" , Journal of Marketing Research , Vol.45 , 307-319
Qing Wang (1997) "R&D/Marketing Interface in a Firm's Capability-Building Process : Evidence from Pharmaceutical Firms" , International Journal of Innovation Management , 01 , 23-52
Qing Wang (1996) "The exploitation of a multidisciplinary approach in studying the R&D/marketing interface with some empirical evidence" , International Journal of Technology Management , 11 , 369-379
Book Items