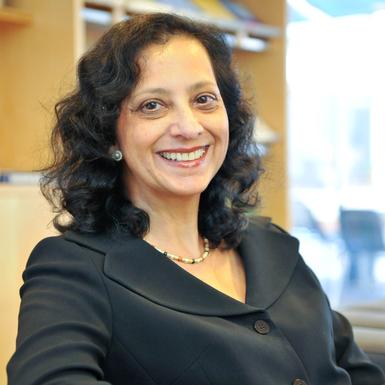 Research Interests
complexity and transformation of organisations and socio-economic contexts; network dynamics and organisation in the information space; information and knowledge management; social media and social networks; opinion dynamics; utilization of emergent technologies in the delivery of benefits; strategies and business models in the information economy; post-acquisition integration; e-business, e-government, e-health.
Teaching in 2013-2014
IM9030 Complexity in the Social Sciences
All
MH916 Information Systems in Health Service Organisations
Biography
Consultant to UK and multinational organisations, advising on business transformation and knowledge management in the network economy. Active research projects on the use of Complex Systems Science to study socio-economic systems in public and private sector. Elected member of the Executive Committee of the European Complex Systems Society, and Scientific Lead for the UNESCO UniTwin for Complex Systems Science. Visiting lecturer (MBA and executive teaching) at Judge Institute, University of Cambridge; Universidade Catolica Portuguesa, Lisbon; LETI, St Petersburg; EM Lyon.
Recent Publications [all...]
Journal Articles
Njihia, M. and Merali, Y.. "The Broader Context for ICT4D Projects: A Morphogenetic Analysis"
MIS Quarterly (2013)
Muhd Khairulzaman Abdul Kadir, E.L. Hines, Kefaya Qaddoum, Rosemary Collier, Elizabeth Dowler, Wyn Grant, Mark Leeson, Daciana Iliescu, Arjunan Subramanian, Keith Richards, Yasmin Merali and Richard Napier. "Food Security Risk Level Assessment: A Fuzzy Logic based Approach"
Applied Artificial Intelligence (2013)
Child, J., Ihrig, M., Merali, Y.. "Organization as Information – a Space Odyssey"
Organization Studies forthcoming (2013)
Johnson, J.; Buckingham Shum, S.; Willis, A.; Bishop, S.; Zamenopoulos, T.; Swithenby, S.; MacKay, R.; Merali, Y.; Lorincz, A.; Costea, C.; Bourgine, P.; Lou¸c˜a, J.; Kapenieks, A.; Kelly, P.; Caird, S.; Bromley, J.; Deakin Crick, R.; Goldspink, C.; Collet, P.; Carbone, A. and Helbing, D.. "The FuturICT education accelerator."
European Physical Journal 214 (2012): 215-243.
Merali, Y. Papadopoulos, T. and Nadkarni, T.. "Information systems strategy: Past, present, future?"
Journal of Strategic Information Systems 21 (2012): 125-153.
Papadopoulos, A., Radnor, Z. and Merali, Y.. "The role of actor associations in understanding the implementation of Lean Thinking in Healthcare"
International Journal Of Operations And Production Management 31 (2011): 167-191.
Merali, Y.. "Beyond Problem Solving"
OR Insight (2011): 5-22.
Snooks, H., Cheung, W. -Y., Close, J., Dale, J., Gaze, S., Humphreys, I., Lyons, R., Mason, S., Merali, Y., Peconi, J., Phillips, C., Phillips, J., Roberts, S., Russell, I., Sánchez, A., Wani, M., Wells, B. and Whitfield, R.. "Support and Assessment for Fall Emergency Referrals (SAFER 1) trial protocol. Computerised on-scene decision support for emergency ambulance staff to assess and plan care for older people who have fallen: evaluation of costs and benefits using a pragmatic cluster randomised trial"
BMC Public Health 10 (2010): 2.
Papadopoulos, T. and Merali, Y.. "Stakeholder dynamics and the implementation of process innovations: the case of lean thinking in a UK NHS hospital trust"
International Journal Of Healthcare Technology And Management 10 (2009): 303-324.
Papadopoulos, T. and Merali, Y.. "Stakeholder Network Dynamics and Emergent Trajectories of Lean Implementation Projects: A Study in the UK National Health Service"
Public Money and Management 28 (2008): 41-48.
Courtney, J., Merali, Y., Paradice, D. and Wynn, E.. "On the Study of Complexity in Information Systems"
International Journal of Information Technologies and Systems Approach 1 (2007): 37-48.
Allison, I and Merali, Y.. "Software process improvement as emergent change: A structurational analysis"
Information And Software Technology 49 (2007): 668-681.
Merali, Y. and McKelvey, W. "Using Complexity Science to Effect a Paradigm Shift in Information Systems for the 21st Century"
Journal Of Information Technology 21 (2006): 211-215.
Merali, Y.. "Complexity and Information Systems: The Emergent Domain"
Journal Of Information Technology 21 (2006): 216-228.
Meadows M and Merali, Y.. "Process Improvement with Vision: A financial services case study"
Systemic Practice and Action Research 16 (2003): 171-195.
Book Chapters
Merali, Y. and Bennett, Z.. "Web 2.0 and Enterprise Intelligence"
Context and Semantics for Knowledge Management - Technologies for Personal Productivity (2011)2: 11-28.
Merali, Y. and Allen, P.. "Complexity and systems thinking"
The SAGE handbook of complexity and management (2011)1: 31-52.
Merali, Y.. "Complexity and the services science agenda"
Service science, management and engineering education for the 21st century (2008): 285-293.
Kim, H., Merali, Y. and Huang, J.. "An E-Government Case Study: IT -Enabled Change in SCRO"
Managing Strategic Enterprise Systems and E-government Initiatives in Asia: A Case Book (2004)
Merali, Y.. "Complexity and Information Systems"
Social Theory and Philosophy of Information Systems (2004): 407-446.