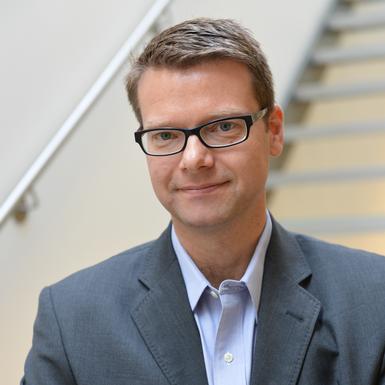 Research Interests
Adaptation, learning, and decision-making at the organizational and individual level, with applications to strategy (behavioural strategy) and social dynamics.
Teaching in 2017-2018
Executive MBA
IB9CV5: Leading for Innovation
MSc Business
IB9BA0: Quantitative Methods for Business
Biography
Prior to joining Warwick Business School in 2012 Jerker Denrell was Professor of Strategy and Decision Making at University of Oxford and Associate Professor of Organizational Behavior at Stanford Graduate School of Business. He has published widely on topics including social dynamics, behavioural strategy, organizational learning and risk taking in leading journals including Psychological Review, Science, Proceedings of the National Academy of Sciences, Management Science, Organization Science, Strategic Management Journal, and Administrative Science Quarterly. A native of Sweden, Jerker studied philosophy, economics and management at Lund University and mathematics at Stockholm University. He received his PhD from Stockholm School of Economics in 1998.
Publications
Journal Articles
Denrell, J. and Le Mens, G. (2017) "Information sampling, belief synchronization and collective illusions", Management Science, 63, 2, 528-547
Liu, C., Vlaev, I., Fang, C., Denrell, J. and Chater, N. (2017) "Strategizing with biases : engineering choice contexts for better decisions using the Mindspace approach", California Management Review, 59, 3, 135-161
Denrell, J., Liu, C. and Le Mens, G. (2017) "When more selection is worse ", Strategy Science, 2, 1, 39-63
Denrell, J. and Kovács, B. (2015) "The effect of selection bias in studies of fads and fashions", PLoS One, Volume 10, Number 4, 1-19, Article number e0123471
Denrell, J., Fang, C. and Liu, C. (2015) "Perspective—Chance explanations in the management sciences", Organization Science, 26, 3, 923-940
Jerker Denrell (2015) "Reference-dependent risk sensitivity as rational inference", Psychological Review, 122, 3, 461-484
Denrell, J., Fang, C. and Zhao, Z. (2013) "Inferring superior capabilities from sustained superior performance : a bayesian analysis", Strategic Management Journal, Volume 34, Number 2, 182-196
Jerker Denrell (2013) ""Experts" who beat the odds are probably just lucky", Harvard Business Review, Volume 91, Number 4
Denrell, J. and Liu, C. (2012) "Top performers are not the most impressive when extreme performance indicates unreliability", Proceedings of the National Academy of Sciences of the United States of America, Vol.109, No.24, 9331-9336
Le Mens, G. and Denrell, J. (2011) "Rational learning and information sampling : on the "naivety" assumption in sampling explanations of judgment biases", Psychological Review, Vol.118, No.2, 379-392
Denrell, J. and Le Mens, G. (2011) "Seeking positive experiences can produce illusory correlations", Cognition, Vol.119, No.3, 313-324
Denrell, J. and Fang, C. (2010) "Predicting the next big thing : success as a signal of poor judgment", Management Science, Vol.56, No.10, 1653-1667
Jerker Denrell (2008) "SOCIOLOGY : Indirect social influence", Science, Vol.321, No.5885, 47-48
Denrell, J. and Kovács, B. (2008) "Selective sampling of empirical settings in organizational studies", Administrative Science Quarterly, Vol.53, No.1, 109-144
Denrell, J. and Shapira, Z. (2008) "Performance sampling and bimodal duration dependence", The Journal of Mathematical Sociology, Volume 33, Number 1, 38-63
Jerker Denrell (2008) "Organizational risk taking : adaptation versus variable risk preferences", Industrial and Corporate Change, Volume 17, Number 3, 427-466