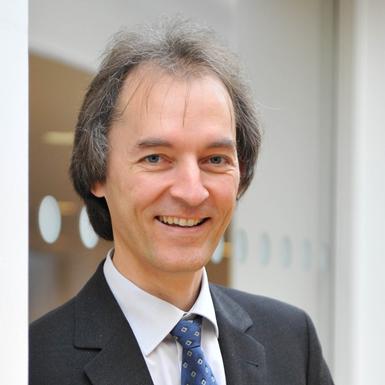 Research Interests
Nature inspired optimisation; logistics and scheduling; organic computing; multiobjective optimisation and decision making; optimisation in presence of uncertainty; simulation-based optimisation.
Teaching in 2016-2017
Business Analytics
IB9BS0: Supply Chain Analytics
Distance Learning MBA
IB8200: Modelling and Analysis for Management
Executive MBA
IB7020: Modelling & Analysis for Management
Research Students
IB9EG0: Recent Advances in Operational Research
Undergraduate
IB3520: Applied Optimisation Methods
Biography
Previously senior scientist at Icosystem Inc, France and lecturer/senior lecturer at the University of Karlsruhe, Germany. Associate editor for Evolutionary Computation Journal and Area Editor for Journal of Heuristics. Programme Chair / Co-Chair of several conferences (e.g., Genetic and Evolutionary Computation Conference 2010, Parallel Problem Solving from Nature 2014) and tracks at conferenes (e.g., EURO 2009, Genetic and Evolutionary Computation Conference 2012 and 2013, Learning in Intelligent Optimization 2013) Member of Scientific Advisory Board of Solvelt Software Inc, Australia. Member of INFORMS. OR Society, ACM, IEEE.
Publications
Journal Articles
Book Items
Morales-Enciso, S. and Branke, J. (2014) "Response surfaces with discounted information for global optima tracking in dynamic environments", Volume 512, 57-69, Springer,
Branke, J. and Elomari, J. A. (2013) "Racing with a fixed budget and a self-adaptive significance level", Volume 7997, 272-280, Springer Berlin Heidelberg, Berlin Heidelberg
Tomforde, S., Prothmann, H., Branke, J., Hähner, J., Müller-Schloer, C. and Schmeck, H. (2011) "Organic traffic control ", Springer, Basel
Juergen Branke (2011) "Artificial societies ", Springer, New York
Branke, J. and Schmeck, H. (2008) "Evolutionary design of emergent behavior ", 123, Springer, Berlin
Blackwell, T., Branke, J. and Li, X. (2008) "Particle swarms for dynamic optimization problems ", 193, Springer, Berlin ; London
Juergen Branke (2008) "Interactive multiobjective evolutionary algorithms ", 5252, 179, Springer-Verlag, Berlin
Juergen Branke (2008) "Consideration of partial user preferences in evolutionary multiobjective optimization ", 5252, 157, Springer-Verlag, Berlin
Belton, V., Branke, J., Eskelinen, P., Greco, S., Molina, J., Ruiz, F. and Slowinski, R. (2008) "Interactive multiobjective optimization from a learning perspective ", 5252, 405, Springer-Verlag, Berlin