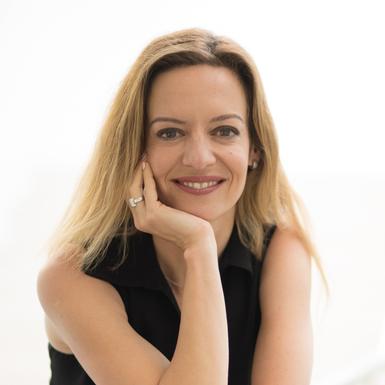 Research Interests
Strategy, Entrepreneurship, Technology Markets, Regulation of Technology, Mobile Applications, Sharing Economy, Digital Banking. Please visit Pinar's personal website: pinarozcan.com
Teaching in 2019-2020
Postgraduate Research Business and Management
IB9EE0: Business in the Digital Age
Biography
Please visit www.pinarozcan.com and follow www.twitter.com/profpinar for more detailed information.

Pinar Ozcan is Professor of Strategic Management at Warwick Business School. She specializes in strategy, entrepreneurship, and the emergence of new technology markets..

Professor Ozcan completed her Ph.D. at the Stanford Technology Ventures Program (STVP) at the Stanford University Management Science and Engineering Department, and also holds a Master of Science and dual Bachelors degrees from Stanford.

At Stanford, she directed the AEA Stanford Executive Institute, a summer executive program for the high tech industry for three consecutive years. She also organized the Stanford Entrepreneurship Thought Leaders Seminar for young entrepreneurs, and helped create the STVP Entrepreneurship Educators Project for entrepreneurship educators worldwide.

Since completing her PhD, Professor Ozcan has received the Excellence in Research Award at IESE, the EFMD Best Teaching Case Award, the IDEA Entrepreneurship Thought Leader Award, and Best Paper Nominations at Academy of Management Journal and Strategic Management Society. She served as the Representative at Large for the Entrepreneurship as well as Knowledge and Innovation Divisions at the Strategic Management Society.

Professor Ozcan is also the 2015 recipient of the British Academy Newton Grant for the study of open innovation, the 2016 SWIFT award for the study of the UK Banking industry's transition into open application programming interfaces (API's), and the 2016 Best Conference Paper Award at Strategic Management Society. In 2017, she had the honor to be selected to the Top 40 Business School Professors under 40 by Poets and Quants. Finally, she was recently selected to the global Thinkers 50 radar for emerging thinkers with the potential to make lasting contributions to management theory and practice.

Professor Ozcan's work experience includes management consulting at Siemens Corporation in Munich, Germany, and strategy consulting with technology ventures and venture capital firms in the Silicon Valley.

Professor Ozcan is from Istanbul, Turkey. She is fluent in English, German, Spanish, Dutch and Turkish.
Publications
Journal Articles
Book Item
Report
Ozcan, P., Möhlmann, M. and Krishnamoorthy, C. (2018) "Who shares and who doesn't? Results of the UK Sharing Economy Consumer Survey 2017"