You'll discover new thinking, access global networks, and invest in your future when you choose to study your Executive MBA in London with us.
Available in a daytime or evening format, and ranked 4th in the UK by the Financial Times 2022 Executive MBA ranking, our Executive MBA (London) will give you the strategic leadership skills you need to make an immediate impact. During your time with us and beyond, we will support and motivate you, as well as push, critique and challenge you to bring out your inner Change Maker.
So, if you are excited to explore the bigger picture, if you are ready to expand your network, if you want the tools to transform the next step of your career, then our Executive MBA (London) could be just what you are looking for.
Learning in London, the financial capital of the world
Opened in June 2015 on the 17th floor of The Shard, WBS London houses a 100-seat lecture theatre and a smaller one at 80 seats, plus eight seminar rooms and an IT lab. In 2018 we expanded our base at The Shard by 50% by also moving onto the 13th floor. The Shard is situated next to London Bridge so getting to us from anywhere in London couldn't be easier.
Start Date

September 2023 or March 2024 (Daytime and Evening format available)

Duration

2 years *

Location

London - The Shard

Format

Part-time

Fees

£59,900 (September 2023) £59,900 (March 2024) **
* With the flexibility to extend up to 4 years if required.
** See fees and funding for fees breakdown.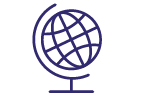 43
Nationalities (2020-22)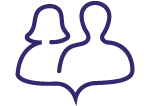 39/61 %
Female/Male (2020-22)
Benefits
Daytime or evening study options - You may choose between studying your Executive MBA (London) in either a daytime format, with your required modules typically taught on Fridays and Saturdays every other week between September and July, or the evening format, where each required module is typically taught over two evenings in a four-week period between September and July.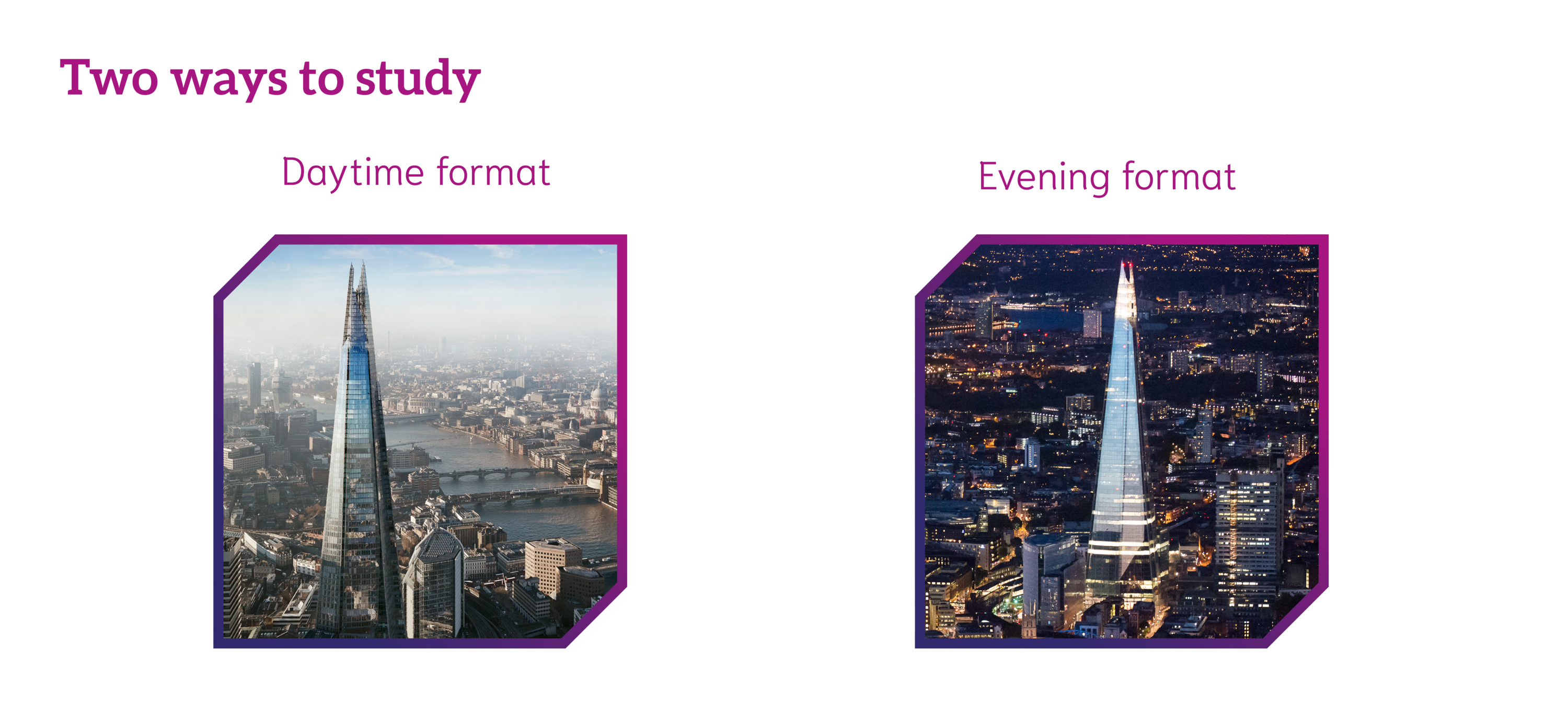 Locally based cohort - The majority of our participants are based in and around London providing you with opportunities to meet up, study together and discuss group work outside of your scheduled teaching hours. This added contact time with your talented peers will maximise your learning experience, help strengthen your connections and broaden your professional network.
Leading academics and Professors of Practice - You will be inspired by and learn from some of the world's leading academics alongside senior business people who join us as Professors of Practice. You will develop an inquisitive and entrepreneurial mind that will enable you to make a positive contribution to your organisation thanks to the transformative research of our faculty which underpins our teaching.
Business and leadership skills you can use immediately - We will support you in unlocking your full potential by providing intensive leadership development throughout the programme; enabling you to take the ideas, theories and solutions you have learned in the classroom straight into your place of work, so that whether it is improving something that already exists or starting something new, you can make an immediate positive impact.
Tailor your MBA to achieve your career aspirations - With a wide range of face-to-face electives, as well as additional distance learning options to select from, you can focus your MBA on specific areas of interest. You also have the opportunity to specialise your MBA in Healthcare or Entrepreneurship.
An influential global community - As part of the WBS community, you will be joining a diverse network of Change Makers, made up of more than 55,800 alumni from 164 countries. You will have the opportunity to network and exchange ideas with fellow graduates at networking events held around the world. Our alumni include global leaders operating in every type of organisation from start-ups to FTSE 100 companies, charities to management consultancies.
Develop new insights - We regularly invite guest speakers and distinguished practitioners to our Warwick campus and WBS London to provide you with exclusive insights into business. Alongside this, we have eight professional networks, and geographical networks across the globe allowing you to tap into the knowledge, experience and insights of your fellow alumni for life.