Our Foundation Year has been developed to prepare you for degree-level study
The Foundation Year will give you the opportunity to build your knowledge about business, improve some key skills we have found to be important to succeed during the undergraduate degree, and spend a year getting used to the university environment.
We provide a diverse programme of events and activities, such as off campus visits to businesses, guest lectures, careers workshops, and service projects, that build your confidence and can be experiences you draw from when you move on to degree level study.
We realise that there are bright, motivated students who are capable of succeeding on our courses who may not get the chance to because of circumstances beyond their control. It is well-known that students from disadvantaged backgrounds do not gain access to higher education at the same rate as other students – not because they cannot succeed, but because of barriers that make it difficult to prove they can. We believe strongly in facilitating access to these students.
Our Foundation Year students have done, and continue to do, amazing things. We would miss out on some truly incredible students if we did not have our Foundation Year course, and our entire school is improved when we have a student body that reflects the rich diversity of backgrounds that exist outside of our walls.
If you think you might be one of these students, someone who is motivated and eager to learn, but has not met our standard admissions criteria, please review our Foundation Year entry criteria and pages to learn more about the course.
You'll need drive and dedication to your studies to progress through the course but will receive a great deal of support from our dedicated team of academic faculty, personal tutors, former foundation year student mentors, and our administrative staff.
If you successfully complete the Foundation Year you'll automatically progress to either of the following courses and join our direct entry students in Year 1:
Applications Open

6 September 2022

Application Deadline

25 January 2023

Start Date

25 September 2023

Duration

4 years /5 years

Industry placement or year abroad

Optional

UCAS Codes:

BSc Accounting & Finance (with Foundation Year): N4N4

BSc Accounting & Finance (with Foundation Year) with Placement Year: N40J

BSc Management (with Foundation Year): N20A

BSc Management (with Foundation Year) with Placement Year: N20J

Institution Code

W20

Location

Warwick Campus

Format

Full-time

UK Fees

£6,750 (Full Scholarship) *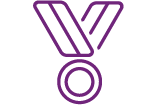 1st
Our BSc Accounting & Finance course is ranked 1st in the UK by The Complete University Guide 2023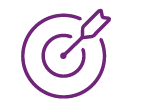 6th
Most targeted university by the largest number of top employers*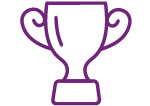 2nd
Our BSc Management course is ranked 2nd in the UK by The Guardian University Guide 2022
Benefits
Small class sizes within the Foundation Year.
You'll have a personal tutor for one-to-one support.
Gain an extra year finding your feet and learning about University life before progressing onto our degree level courses.
Depending on course choice you'll progress onto a course where you can specialise your studies in areas such as Digital Business, Entrepreneurship, Marketing or Finance.
*The Graduate Market 2022 Report